At-Home Activities For Kids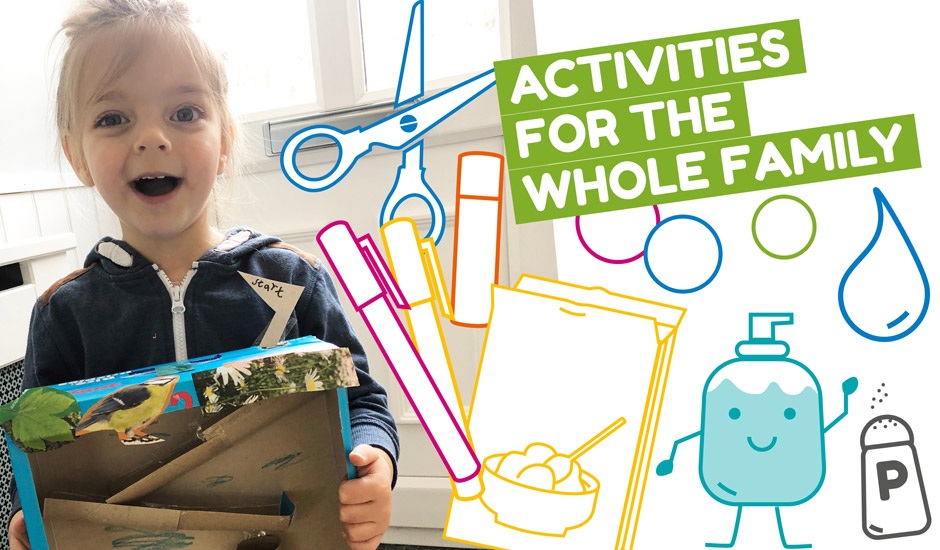 From keeping siblings entertained when their parents need to be with their sick brother or sister, to coming up with innovative ways to keep young minds occupied from a hospital bed or doctors appointment, our Family Support Workers come up with activities daily to keep children happy and busy!
About Rainbow Trust Children's Charity
Rainbow Trust Children's Charity supports families who have a child aged 0-18 years with a life-threatening or terminal illness. We support the whole family including parents, carers, the unwell child, brothers, sisters and grandparents.
Find out more about what we do
Sign up for our email newsletter
To complete the subscription process, we'll need to verify your email address. Once you've subscribed, please confirm using the link in the email we send you.
We use Mailchimp as our marketing platform. By clicking to subscribe, you acknowledge that your information will be transferred to Mailchimp for processing. Learn more about Mailchimp's privacy practices here.