From our Chief Executive and Chairman
For 35 years Rainbow Trust has supported children and families as they face life with a serious childhood illness. This year COVID-19 continued to take its heavy toll on the everyday lives of many of the families we support and the care that we could safely deliver.
In 2021/22 our main priorities were to:

Re-build referrals to pre-pandemic levels
Reach more children and families by developing online support and establishing a new Family Support Team
Increase volunteer support for families with less intense needs
Develop new partnerships with health and social care providers.
Despite the challenges of the year, we made good progress and in this Impact Report you can read more about our achievements.
We want to say a massive thank you to all our supporters. Your donations large and small ensure that seriously ill children and their families get the support they need.
Zillah Bingley
Chief Executive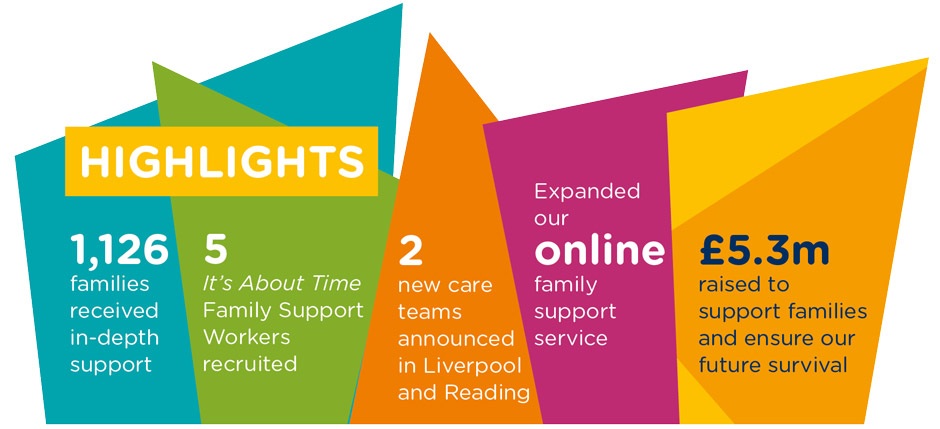 Our highlights for the year
Sign up for our email newsletter
Sign up to receive the latest news and updates from Rainbow Trust by email.
By giving us your email address, you're giving us permission to store your data and email you about our work in accordance with our Privacy Policy. This site is protected by reCAPTCHA and the Google Privacy Policy and Terms of Service apply.
It is only thanks to your donations that we can give life-threatened children and their families expert support for as long as they need it.

Donate now

Choose a challenge, pledge your birthday or let us inspire you with some great fundraising ideas.

Fundraise now

Join our friendly volunteer team and help make a difference to families who have a seriously ill child.

Volunteer now