Meet our Family Support Workers
Our Family Support Workers provide a lifeline to families.
When time is limited by a serious illness, time becomes more precious than ever. ​Rainbow Trust pairs each family with a dedicated Family Support Worker to help them face and make the most of each new day. Meet some of the Family Support Workers who enable us to support families caring for a seriously ill child.
Meet Shelly from the North East team
"I love working as a Family Support Worker for Rainbow Trust! Everyday is different and although it can be very hard and sad at times, it can also be fun too.

"I love to see the children happy and smiling and having some normality away from their hospital life. Working with families caring for a seriously ill child and watching what they go through daily really puts life into perspective. They really are all superheroes."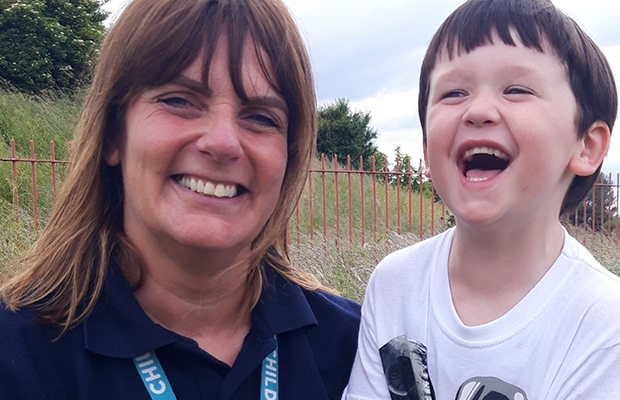 Meet Sean from the North West team
"I am a Family Support Worker for the Greater Manchester team, I started working for Rainbow Trust in September 2013. In my spare time I enjoy spending time with my family, running and watching my beloved Manchester City! I thoroughly enjoy working with children and families."
What makes your job at Rainbow Trust worthwhile?
"Just being there for families whenever they need us and supporting them through such a difficult time"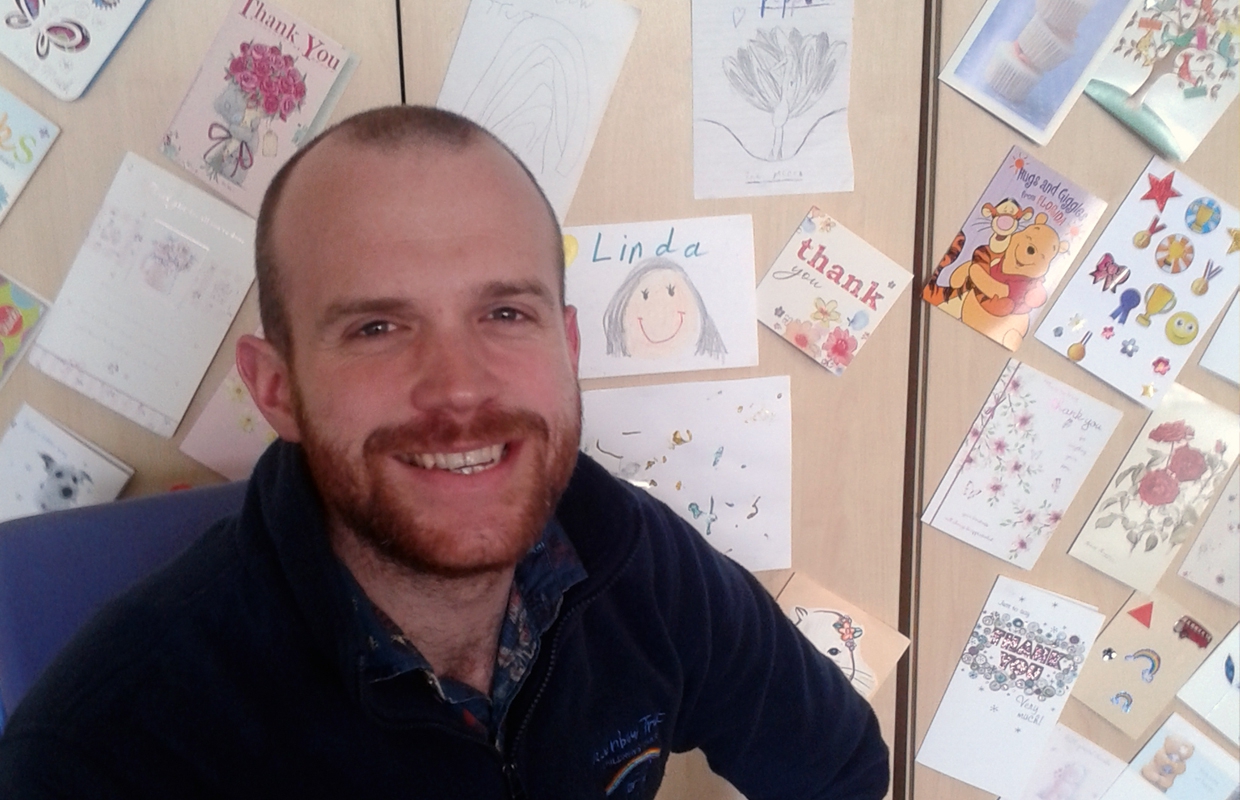 Meet Brodie from the Manchester Team
What do you love about being a Family Support Worker?
"My job as a Family Support Worker, gives me the opportunity to have new experiences every day, as the families I work with all require different types of support.

Being able to help the entire family and seeing how the smallest things can make the biggest difference is a lovely feeling! Seeing children and parents smile through the toughest of times is definitely the best part of my day."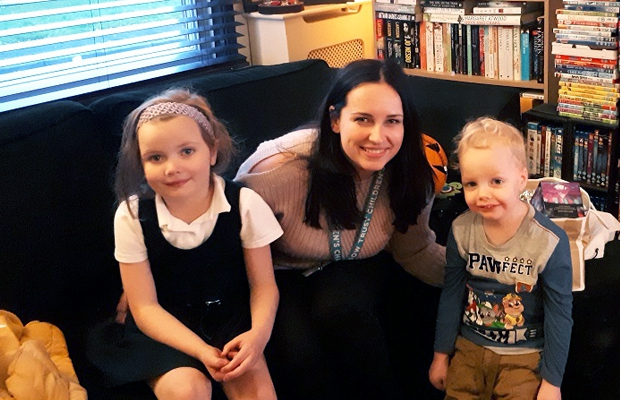 Meet Wendy from the South West team
"I've worked with families and children for over 25 years, mostly in education, but when I applied to work for Rainbow Trust in October 2019 I knew this was the job for me. I love my role as a Family Support Worker, knowing I am making a difference to so many lives. Families welcome me into their homes at a time when their world's are turning upside down, every day is different and although challenging it is so very rewarding."
What's the best thing about your job?
"Seeing the smiles on the childrens faces when I arrive at the door or the hospital makes my heart melt, I feel very proud knowing that I can adapt my support to suit their individual needs."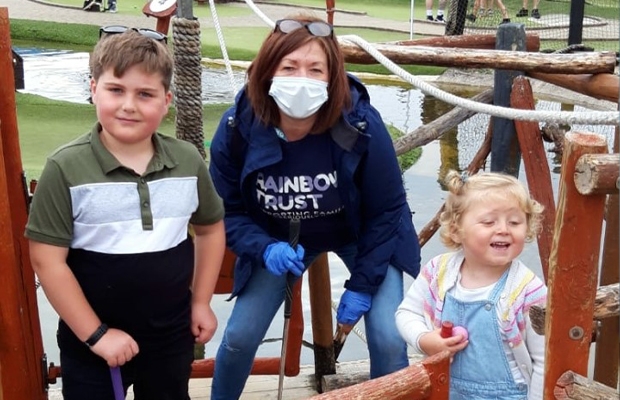 Meet Ellen from the South West team
"I joined Rainbow Trust in October 2020 after working as a Primary School teacher. I was looking for a role that would give me more opportunities to support children's emotional wellbeing and becoming a Family Support Worker was the perfect change for me."
What do you love most about your job?
"The support I provide to families doesn't only help seriously ill children, it has a positive impact on their siblings and parents too. I find it really rewarding to know that the work I do helps to make difficult situations families are going through that little bit easier and I always look forward to the smiles I see on children's faces when I arrive to play with them."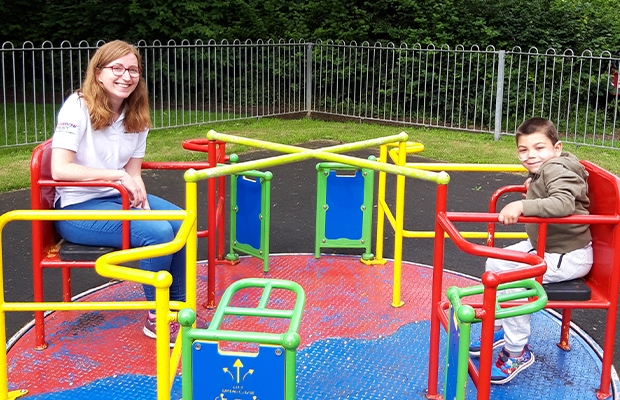 Meet Liz from the Southampton team
"Before becoming a Family Support Worker, I worked as a Teaching Assistant in a primary school and volunteered for Rainbow Trust. I found my passion in a supporting role working with children and joined Rainbow Trust in June 2018 and have not looked back. In my spare time I love to walk my gorgeous dog Charlie."
What do you love most about your job?
"No two days are the same, I love the smile from a parent watching on or the child's giggle lost in the happy moment. I love Just being there and making the families journey that little bit easier."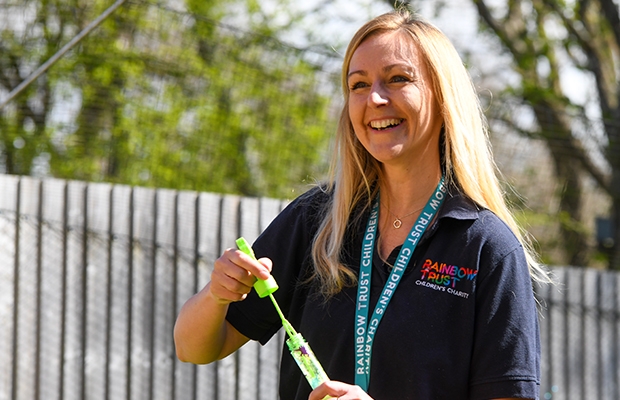 Meet Ema from the London and South East team
"I have supported families for over twenty years who have a child with additional needs in various settings. I have been working for Rainbow Trust Children's Charity for over three years and have enjoyed supporting so many of my families through good times and difficult times and I have learnt so much from my families and my colleagues I work alongside. I love that the support we offer to families is tailored to the family's individual needs which is different from other organizations and charities like us."
What's the best thing a family has said to you?
"Ema has come into our hectic life without any judgments and helped us through some very difficult times and which has included helping us make memories with our son before he passed away earlier this year."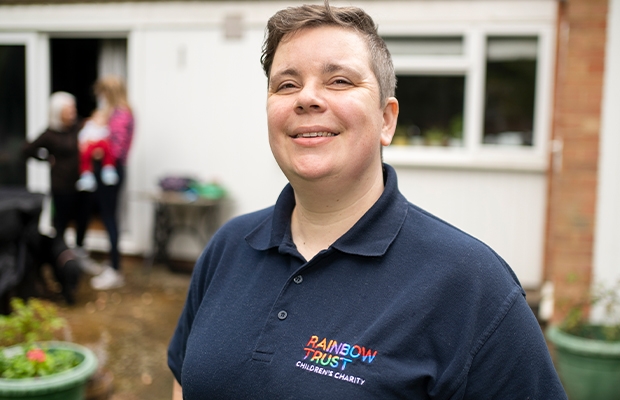 Meet Zak from the London and South East team
"I've been working for Rainbow Trust for the past five years now and I love making a difference in people's lives. I feel the work I do is worthwhile from just the simple things such as knowing that the transport I provide to a family allows parents to spend some quality time with their child who is in hospital."
"I love seeing the children's faces light up when their having fun."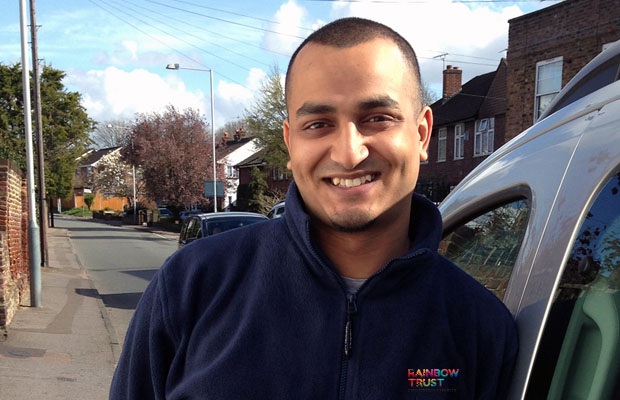 Could you sponsor a Family Support Worker?