Meet Zia and her family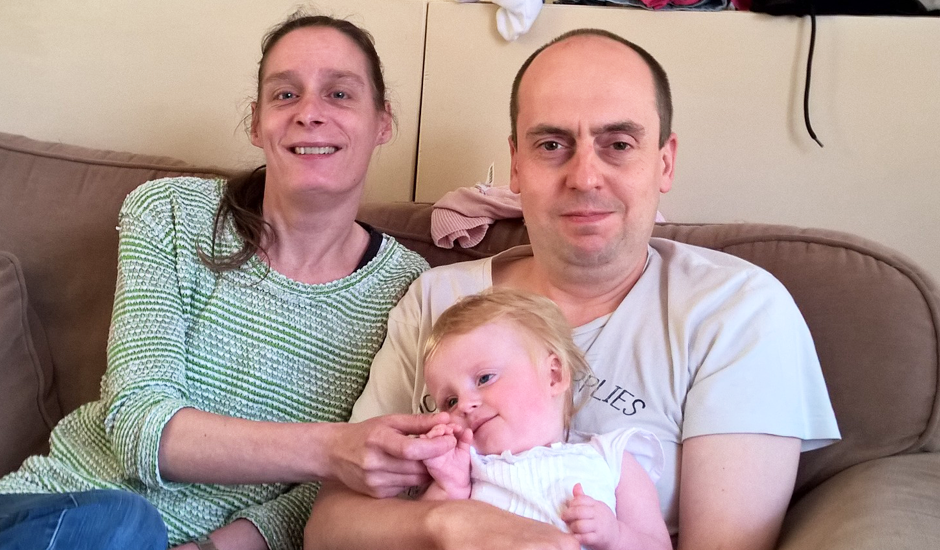 It's been two years since the launch of our pilot neonatal service at the Chelsea and Westminster Hospital in London and we now have two dedicated Neonatal Family Support Workers.
Outside of this pilot project, each of our nine care teams support neonatal families in their area, helping families with the pressures and complexities of having a new born baby in intensive care.
Zia was born 10 weeks early and weighed just 2.3lbs. She was admitted to the neonatal unit and put on a ventilator for oxygen. She had six blood transfusions, chronic lung disease and was later diagnosed with a hole in her heart as well as having a genetic disorder.
"In the neonatal unit, it's like being in a bubble. That's all there is," remembers Dawn, her mum.

"It felt safe but the thought of bringing her home scared me." She and Matt, her partner, have a 9 year old son, Rhys.
Dawn referred herself to Rainbow Trust for support. She knew she needed help so contacted the Rainbow Trust Cumbria office. After a chat, the team offered to help. Marlene, one of our Family Support Workers, visited the family at their home and talked about how she could help.
Dawn struggled to bond with Zia at first as she was so ill and she didn't feel confident taking care of her. Marlene spent time with Zia in the neonatal unit and supported Dawn emotionally. This gave her the space to talk about her fears and helped her find her confidence to look after Zia.
"I found it so hard, I wanted to put Zia into care as I didn't think I could cope. Having Marlene there for emotional support made all the difference. I can't put into words how much she has helped me."
Zia spent five long months on the neonatal ward and when she was discharged, Marlene drove Dawn and Zia home so that Matt could collect Rhys from school.
Marlene also takes Dawn and Zia to the team's drop in group where Dawn has met other families in similar situations and which gives her a chance to talk about what she's going through with people who will understand.
"I don't know where I'd be without Rainbow Trust and Marlene. If I need help, I know I can call them. Marlene has been brilliant"
You may also like
Many families may find they are eligible for Carer's Allowance, Disability Living Allowance, or Child Tax Credits.

FIND OUT MORE