Meet Ben and his family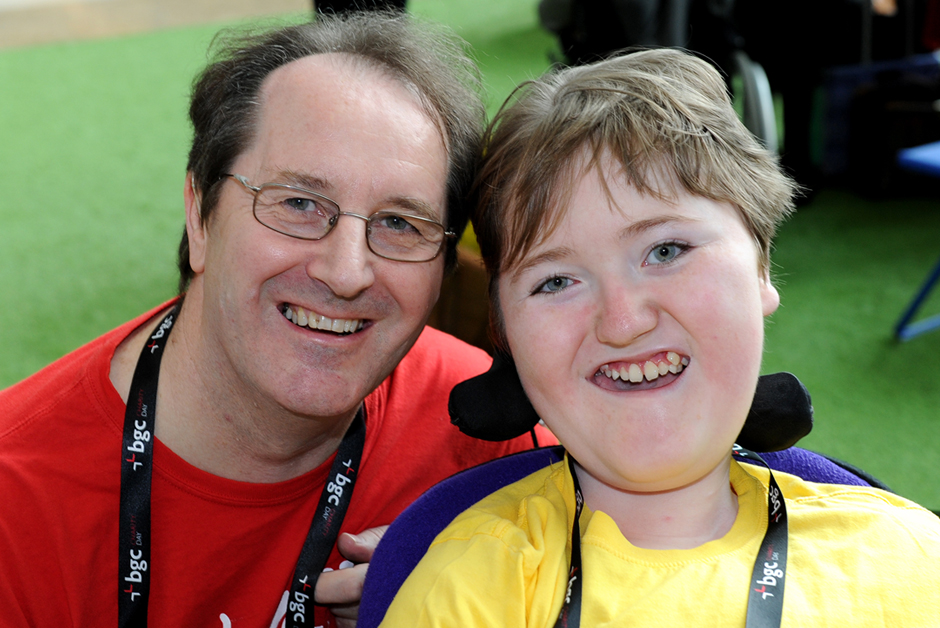 Practical support tailored to each family
Some families appreciate support at home; sometimes it's simply a Family Support Worker spending time listening to their fears for the future and their concerns about their children. It may be the sick child who appreciates time with a trusted adult from outside the family who can talk to them about their treatment or help them to relax and have fun. Our Family Support Workers are experienced in identifying the support that will really make a difference to each family.
Ben races around in his wheel chair and has a big smile
Ben Morris is a bright, engaging fourteen year old with a big smile and lots to say. He loves talking about his best friend and cracking jokes. Ben has Spinal Muscular Atrophy, which means that his muscles don't receive signals from his brain. The only part of his body that he can move is his left thumb. Despite this he races around in his wheelchair, which he controls with his thumb, and attends the same mainstream school as his sister Emily.
Jayne our Family Support Worker takes Emily off to the park
Ben's parents, Doug and Sandra, have their work cut out looking after him. Ben's condition means he needs lots of attention and stimulation. He can't swallow most foods, so he has to be tube fed, and at bedtime he needs to be carried up the stairs, given oxygen and then turned several times during the night. In addition to regular hospital check-ups, two or three times a year Ben develops a lung infection which means he has to spend a couple of weeks in hospital each time. The support of Family Support Worker Jayne, who comes to see the family once or twice each week, means a great deal.
"Jayne is fantastic. She will take Emily off to the park or play with Ben, so that I can have a bit of time to shop or clean. She helps out when Ben is in hospital and best of all, she takes me off for a coffee and a chat. I can talk to Jayne about anything. The support she offers is emotional as well as practical. We'd be lost without her." Sandra, Ben's Mum.