Andrew and Sophie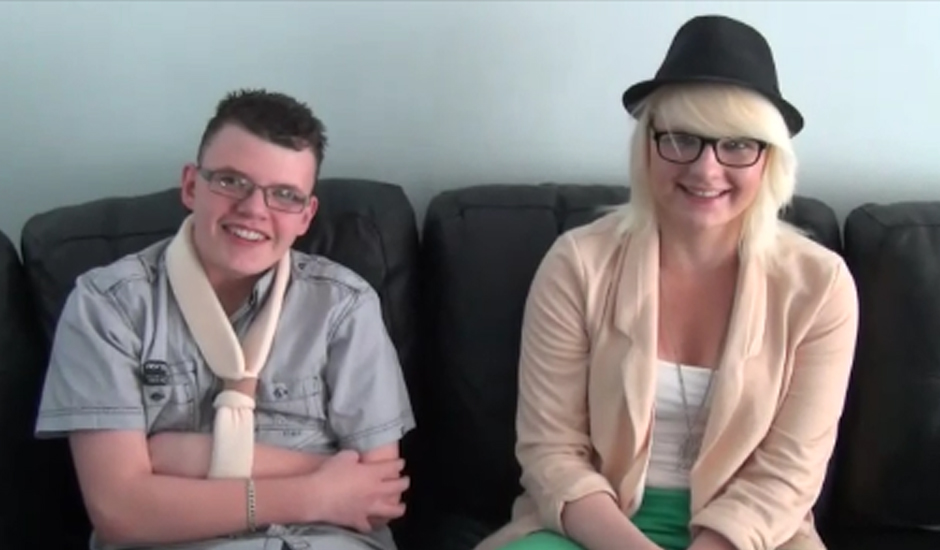 Sophie, was 14 when her brother, Andrew, was diagnosed with a rare and inoperable cancer.
"It was weird as I didn't expect anything like that to happen. It was upsetting, but we mainly laughed about it. That may sound weird. They say if you don't laugh you cry. We normally made jokes to get through it." The pair have supported one another throughout the journey, "We're very close. I would always talk to him if he was sad or anything. He would come to me when he was sad."
Her brother's illness naturally had an impact on Sophie and has subsequently inspired her to want to become an oncology nurse. When most of the attention was on her brother, Sophie joked that her brother was an attention-seeker, but said,
"He should have been getting all the attention. With him, he would always give me stuff. He gave me his Brave Heart Award, to make me feel like I wasn't left out. But no, if he got loads of attention then I know the reason why he did, so that's good."
Through the difficult times, Durham Family Support Worker, Sabrina helped Sophie by giving her some much needed respite with days out of the house alone or with her brother and away from hospitals with someone outside of the family to talk to.
"It was nice just to get out of the house and it wasn't very strict. She would let you go home when you wanted and if you got tired or anything like that. We would have been able to [go out without Sabrina, but it's different when you are with Sabrina, just because she is really, really nice. It's just nice to see a friendly face. I would talk to my friends about things but if I needed to talk about something else I would talk to Sabrina."
By giving siblings the opportunity to relax and talk about the aspects of life that they are not coping with or do not understand, can help to rebuild their confidence and reassure them that it is alright to have fun again.
Sabrina introduced Sophie and her brother to one of Rainbow Trust's drop in groups where they met other people in similar situations. This helped them both cope better with Andrew's illness because they saw how others managed. They also helped and reassured others, particularly younger patients who were scared about pending treatments and wanted to talk about it.
Sophie said, "It's just a great experience to meet up with them. With Sabrina you can go on trips out where you can meet loads of different people that are in the same situation."
Sophie's family have welcomed all that Rainbow Trust offers, "It means a lot to us, but it also means a lot to our family. We really do appreciate it, so thank you."