Meet the Phillips family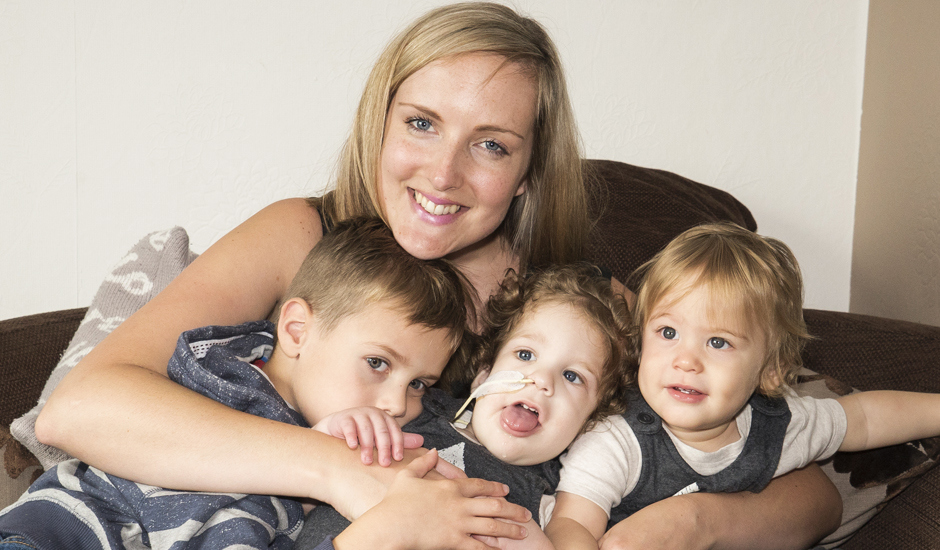 We began our Christmas festivities with Rainbow Trust's London Carol Concert, where Jacob, my five-year-old, read a humorous Christmas poem in front of 400 people. Danny and I were so proud. He was enjoying his moment in the spotlight so much that he had to be coaxed down from the pulpit!
Next was the Rainbow Trust Christmas Party with the Southampton Family Support Team where we got to meet other lovely families supported by Rainbow Trust. The boys loved it. Jacob was very lucky as he was chosen to feature in the big magic show finale! It was the first time the boys had met Santa together too.
The lead up to Christmas Day was very exciting and much better than last year, when I was constantly travelling between hospital and home. On Christmas Eve, Danny and I treated the boys to an extra special day – we all sat in brand new matching pajamas, snuggled up, ate naughty snacks and watched Christmas films. We prepared for Santa and his reindeers before bed and all three boys were asleep by 8pm!
On Christmas Day we were woken by Louis at 4.45am. He was running around in circles, pointing at everything and laughing, Jacob was thrilled because he'd seen a massive flash under his bedroom door and heard a glass 'clink' downstairs. My gorgeous little Charlie Bear was full of awe and wonder. He just looked so happy!
We spent most of the day at my parent's house with other close family, full of fun, laughter, smiles and a few happy tears. We had a lovely Christmas together, it was all we'd wanted. Thank you to Rainbow Trust for helping us have a truly magical Christmas together at home.