Meet Dominic and his family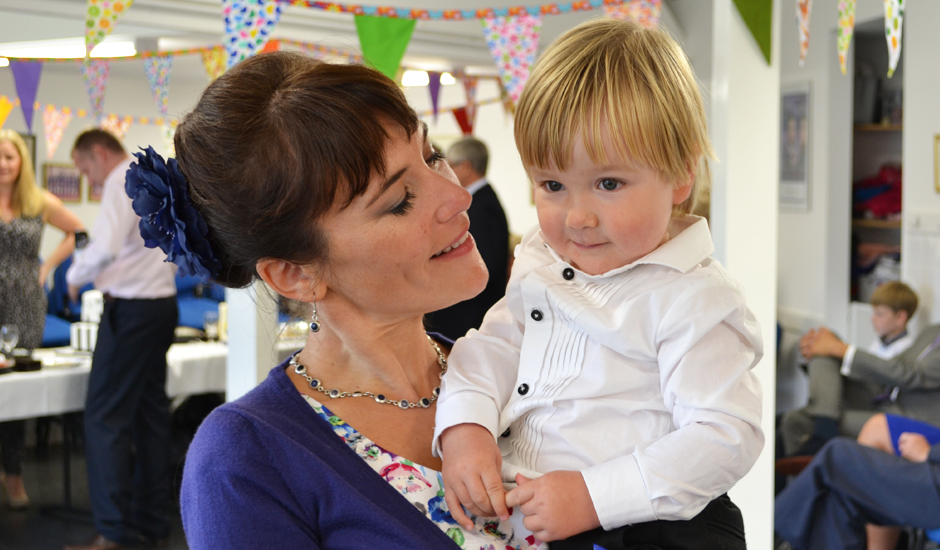 At 10 weeks old, little Dominic was rushed into hospital where an MRI scan showed a cancerous mass on his brain, spinal column and central nervous system. Dominic's parents were told he probably only had three weeks to live.
Further tests revealed some hope as there was a chance that the cancerous cells could respond to chemotherapy drugs but the consultant was hesitant - Dominic was so small and the drugs would leave him open to infection. He was in hospital for five months and Natalie, his mum, stayed with him and worried constantly about him and Zach, her other son, who she could not see. She was isolated and governed by the hospital ward and Dominic's treatment.
CLIC Sargent referred Natalie to Rainbow Trust and Vicky, one of our Durham based Family Support Workers.
"Parents who haven't found themselves in similar situations cannot appreciate the dilemma of having a very sick child confined to a hospital ward. Despite the parent's need to get away from it all, there is a terrifying fear of leaving their sick child unless they can balance it with the knowledge that their child is safe and cared for. I trusted Vicky from the moment we met, mainly because she and Rainbow Trust workers are well known to the other families on the ward going through similar circumstances and everyone sang Vicky's praises. Primarily though, I felt comfortable leaving my baby with Vicky because Dominic himself appeared to love the time he spent with her."
Dominic underwent intense IV chemotherapy and against the odds, scans revealed that the tumour had reduced in size. He was sent home and allowed regular visits to the oncology clinic for oral chemotherapy administered by his parents one week out of every four. Dominic had an NG tube fitted down his nose to administer the drugs.
When Dominic was diagnosed, Zach was five years old and he struggled not having his mum around for those five months. Natalie tried to be there for Zach and told him he could talk to her about anything that was bothering him to which he replied, "I can't mummy, you're never here." Natalie was heart-broken seeing what an impact Dominic's illness was having on his brother but she was unable to do anything about it at the time. This is where Rainbow Trust's sibling support came in. Vicky took Zach on days out and to drop in groups where he met other children in similar situations. He also got to do arts and crafts which he loves.
Shelly began supporting the family when Vicky went on maternity leave and Dominic adores her, so much so that "Shelly" was one of his first words.
"With Rainbow Trust's help, our unbearable situation became more bearable. Until you have walked in the shoes of a parent with a sick child, you cannot understand, but Rainbow Trust does. I didn't feel that my coping abilities were being judged, Rainbow Trust comes along and puts an arm around you and walks with you, understanding what you are going through. Shelly taking Dominic out has been so good for his development as he missed out so much being in hospital and in treatment for so long. She still takes Zach out, picks him up from school and takes him to sibling groups."
Now that Dominic is well, Natalie knows that her family does not need Shelly's help as desperately as others might. "Shelly does what she can. If something arose or we had an emergency, I know I could ring Shelly and I know she'd help," says Natalie, "Rainbow Trust is fabulous."