Meet the Ridley family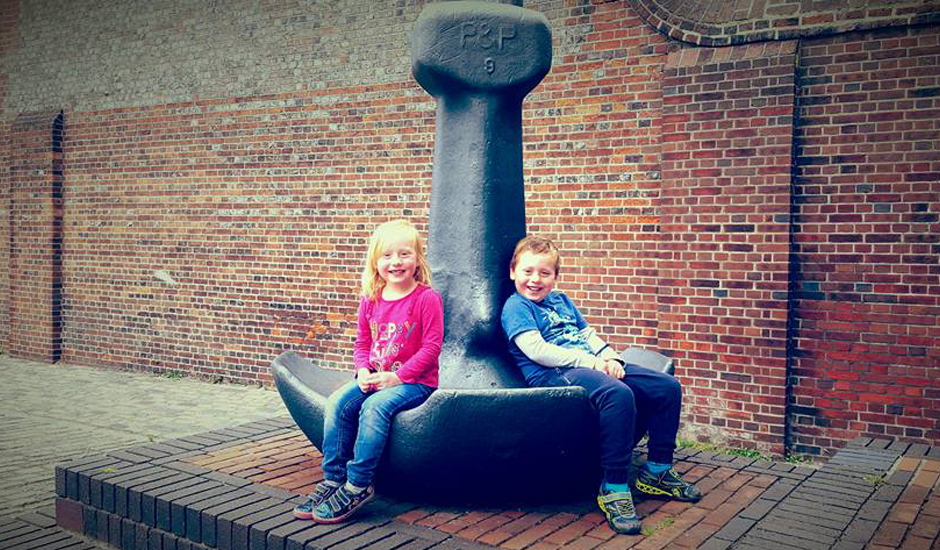 When Dean and I went for my 20 week scan, we were told that our baby girl had a heart defect. Doctors said it was so severe that she may not survive the pregnancy and if she did survive, she probably wouldn't live for very long. There was a surgery the doctors could do that could help if she did survive but that had its risks too.
Against the odds, she survived and that's why we called her Hope. When she was born, she was whisked away for heart surgery to try and repair her damaged heart. Hope has Ebstein Anomaly. The right side of her heart is severely deformed so the left side of her heart has to work twice as hard to keep pumping oxygenated blood around her body.
Hope was in hospital for five weeks during which time, Tyler, our then two year old son, had to stay with Dean's mum and dad. My folks live in South Africa so could not help out.
When we got home from the hospital we had to watch Hope constantly, we still do. Because of her condition, we have to make sure she is getting enough food to keep her heart going.
I felt we needed some support so I looked around and found Rainbow Trust Children's Charity. They came to assess us and Eleanor started supporting us when Hope was three months old. She's been just brilliant. I don't drive so Dean had had to take time off work to take Hope and I to the hospital. Eleanor was able to take us to Hope's hospital appointments and played with Tyler in the playroom while I was in with the doctors. This meant that Dean could stay at work and Tyler still had some fun even at the hospital.
When we were home, Eleanor helped me with Hope, feeding her when Tyler needed me or playing with Tyler when Hope had appointments. It made life so much easier for us and it relieved so much of the guilt I had felt. Tyler was still getting to have fun and Eleanor's support meant I could spend time with him on his own knowing Hope was in very safe hands.
It's such a relief knowing there is someone there to turn to who really does understand. People who don't have a poorly child do not understand what it is like for us on a daily basis. We have to watch Hope constantly to make sure she rests when she needs to and has enough snacks to get her through the day.
When she gets tired or her energy levels drop, her heart has to work even harder. When this happens, the blood in her body is pumped to the vital organs to keep them working so her lips, hands and feet can go blue and she becomes breathless and feels very cold. These 'blue episodes' are very scary and if they go on for too long, we have to take her straight into the hospital for treatment.
Having to watch Hope constantly is exhausting but with Eleanor's help, I honestly feel like all the stress falls away and I breathe a sigh of relief. Knowing that Hope's health is so precarious, we live in the moment and we don't take anything for granted.
Eleanor helps us do this too – she gives me time to spend with Hope on her own and I get to spend time with Tyler on his own. This is so precious to both Dean and I, and the children. Tyler still needs that one to one attention from an adult and Eleanor allows us to give him that time.
Hope is four now and will need heart surgery in the not too distant future, to try and repair her heart but it has its risks. For now, Eleanor helps us give Hope a great quality of life and while she has that, we are happy.
I don't know what we'd do without Eleanor, she has become a very special part of our lives and I know I can call on her to help whenever she can. We couldn't do this without Eleanor or Rainbow Trust.