Meet Samuel and his family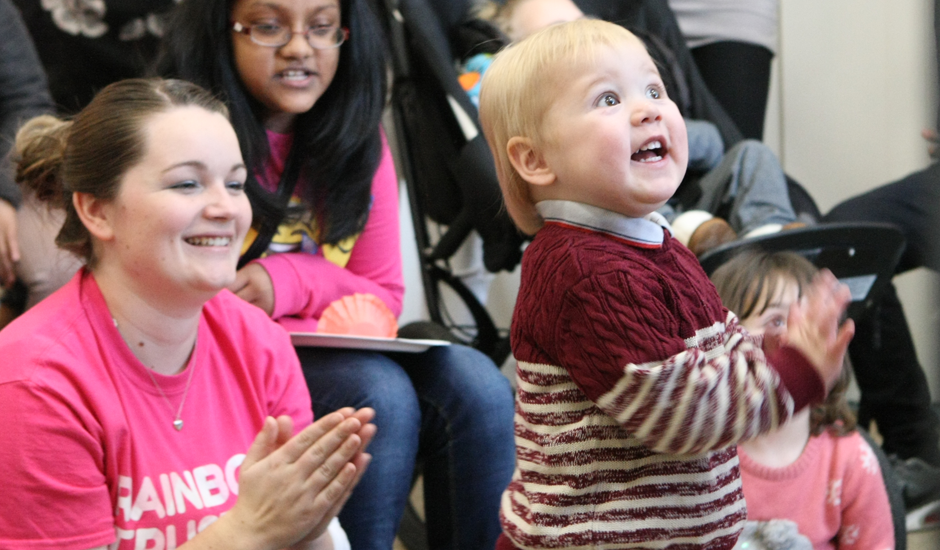 Having a child with a terminal or life threatening illness is difficult for any family. They face daily challenges such as going to the supermarket with a trolley and a wheelchair, having to watch every mouthful of food their child eats in case they choke or spending months, even years on end, confined to a hospital room. For these families, parents and friends can help out by giving them a much needed break or some moral support.
But for Vicky and Rick, nobody wants to look after or even watch their sick child.
Vicky's 22-week scan showed a dark shadow on her unborn baby's heart. Doctors didn't know exactly what it was – it could have been the way the baby was lying or it could have been a hole in his heart. She was sent to Great Ormond Street Hospital for further checks.
Sadly, these checks revealed that the baby had not one, but four issues with his heart and that he may not even survive birth. Vicky and Rick chose to have faith in their baby and when he was born, was kept in Intensive Care with medication and machines keeping him alive. He underwent his first open heart surgery at just four days old and did better than anyone ever hoped. He had his second open heart surgery at four months old to modify the original shunt.
Samuel is doing really well but his heart conditions mean that he has to be under constant supervision. He can't be allowed to cry too much as if he does, he could go into cardiac arrest. If he coughs, he has to be monitored as too much coughing can make him sick and he has on occasion turned blue when his heart cannot take in enough oxygen.
Vicky and Rick have two other children, Daisy, and Betsy, so their hands are already full looking after the two girls.
Samuel is like any other toddler who wants to run around all the time but Vicky and Rick have to keep him as calm as possible. His little heart cannot take too much exertion and he turns blue if he does and then needs to be resuscitated.
This is obviously very frightening for his family.
For this reason, Vicky and Rick have had no time alone together since Samuel was born. None of their friends want to look after him as they are so afraid that something will happen to him while they are away. Friends and family offer to help with the other two children but no one is comfortable taking on the responsibility of looking after Samuel. His health is so fragile and this has meant that the couple are constantly under pressure to keep him calm and healthy.
Sarah, an Essex based Family Support Workers has been supporting the family for the past year. She helps out with the other two children when Vicky takes Samuel to hospital appointments.
"When Sarah comes, I give her a list of chores and jobs to do which help me so much. One day I came home and she had done all the housework without me even asking her, that was such a huge help to me."
The family are determined to give their children as normal a life as possible but Vicky admits that some days are tough.
"Some mornings I have a cry in the bathroom and then just get on with my day."
When Sarah is at the family home, she can watch Samuel which gives Vicky time with Daisy and Betsy. Sarah stays all day which is the only break that Vicky has and Samuel can be up in the night up to 25 times so having Sarah there to look after the children means that Vicky can relax just a little bit. She will always be on alert with Samuel but having that extra support makes a huge difference to the family's exhausting existence.
"We cannot worry every second of the day and we try to treat him like a normal child."
The reality for Vicky and her family is that without Rainbow Trust, they would have little or no respite from the constant anguish of keeping their son alive. Sarah's support gives the family a chance at normal, something that every family we work with desperately cherishes.
You can help to make every precious moment count for families with a seriously ill or life-threatened child by donating today.