Meet Anna and her family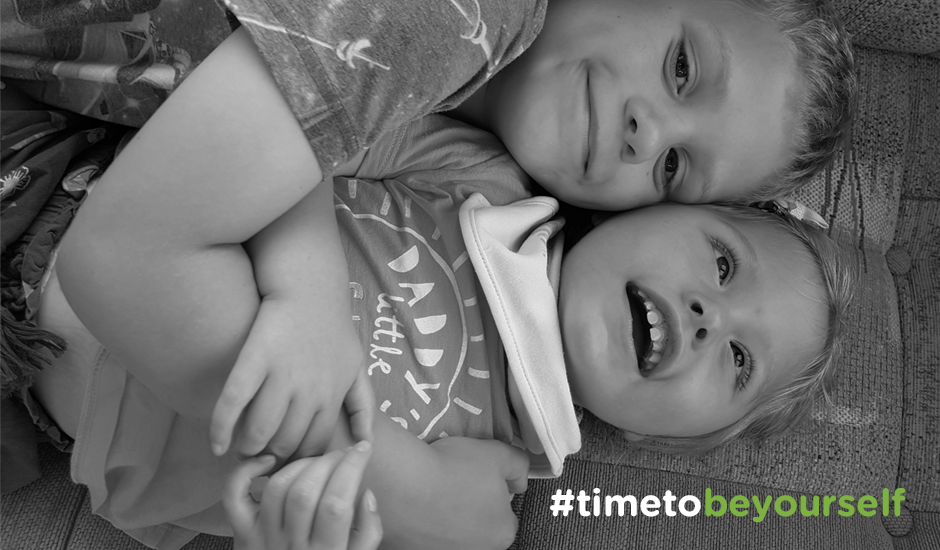 Lucy was born with a rare condition called KCNQ2 which is an epileptic encephalopathy. The seizures started when she was born.
Scans and a lumbar puncture revealed that the potassium channel in her brain had not developed properly which meant that Lucy had multiple seizures in any 24-hour period. She spent much of her first six months of life in hospital.
Lucy has to be watched round the clock – she has the developmental age of a four-month-old baby (she's two) and is fed on a pureed diet, cannot sit or crawl and struggles to hold her head up or speak. She is also partially sighted.
Oliver, Lucy's seven-year-old brother, was starting primary school when she was born and Anna and James, their parents, were extremely worried about the effect Lucy's illness had on him.
When Lucy was six months old, the family was referred to Rainbow Trust Children's Charity Family Support Workers, Marlene and then William, who has been supporting them for about 18 months.
Anna says:
"Marlene and William's support has made a huge difference to our emotional wellbeing and mental health, giving us breathing space again to cope with family life."
William helps Anna and her family by playing with Lucy and Oliver while she's working – he prepares food for Lucy and takes Oliver to sibling groups where he can meet other brothers and sisters who are dealing with similar situations. This helps siblings feel less isolated or alone knowing that there are others experiencing what they are experiencing – children who truly do understand what they are going through.
Sibling support is a big part of the help we provide as we have seen how brothers and sisters are affected and what they might need to cope with the situation. Having someone they can talk to outside of their family can be exceptionally helpful for siblings.
"One of our biggest worries is that life is limited for Oliver because of the time we need to spend with Lucy. Going to siblings' activity days with Will means Oliver can be himself rather than just Lucy's big brother," says Anna.
"Will has had a huge effect on our emotional wellbeing. It has been extremely overwhelming and we dip in and out of how we deal with it - Will takes us through coping strategies and it's really helpful having someone outside the family to speak to. Some days we will be fine and other days more emotional and Will's help is worth its weight in gold."
"Lucy and Oliver really like Will. Lucy loves his voice and she really responds to him when he plays with her and Oliver gets excited when he's coming. He's very good at interacting with him. Will feels like part of the family," says Anna.
This work is only possible thanks to donations from supporters like you. Please donate today.