Meet Shelly, Family Support Volunteer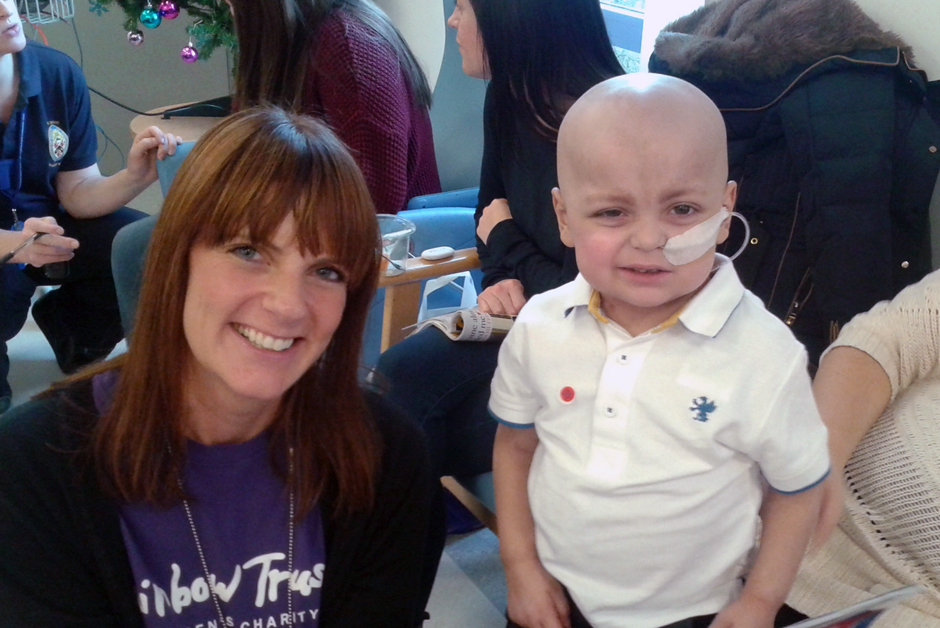 Shelly Duck, 39, has been a volunteer working with our care team in Durham since December 2012. She talks to us about working with children and settling into the post.
Why did you choose to volunteer for Rainbow Trust?
When I went on to Rainbow Trust's website to check it out I was overwhelmed by the amazing work being done. Once you started to take on volunteers I grabbed the opportunity to contribute.
What kind of work do you do for the families you support?
I visit hospital wards to enable the families to have a few hours to themselves. Many of the parents are at the hospital 24 hours a day which can be exhausting and very stressful. I also accompany the Family Support Workers with siblings of the children with illnesses as they can often feel overlooked. Having two of us means we can give more
attention to each sibling when there is more than one.
How do you cope with the difficult situations you encounter?
Nothing prepares you for the first time you go on to the ward and see all of the sick children, it is a devastating sight. But I am amazed by how much positivity these families display and how strong and determined they are.
What advice would you give to anyone thinking of following in your footsteps and becoming a volunteer?
I would say go for it. It has enriched my life, as well as giving me a great feeling of self-worth that I'm making a difference to a family going through such a traumatic time in their life.
How did you find settling into the charity?
The Family Support Workers have been so welcoming. The Durham team is very supportive, approachable and friendly. They are a lovely team and they work very hard.
Shelly Duck has since been employed by Rainbow Trust as a Family Support Worker.
You may also like