A Week with a Neonatal Family Support Worker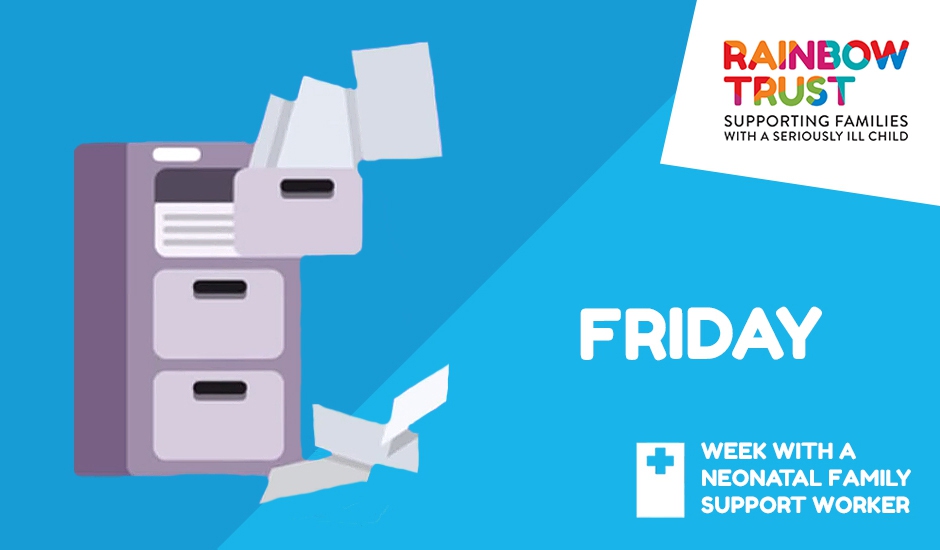 Friday
Friday is our team meeting day in the office. We talk about the families we are supporting and have the opportunity to share any concerns or challenges we are facing. It's also a chance to catch up with colleagues who know and understand what our work is like. My other two colleagues are Family Support Workers so support families with a child with a life threatening or terminal illness.
This may be in the form of transporting parents and the sick child to hospital appointments or spending time with siblings while mum or dad is in the hospital with their sick sibling. Our Family Support Workers provide bespoke support to families in whatever way they need it.
Being in the office means I can catch up on admin from my busy week which includes making case notes, follow up phone calls and planning for the following week.
It's a busy role but I am enjoying it, meeting new people and helping families in a situation that no parent ever hopes to find themselves in.