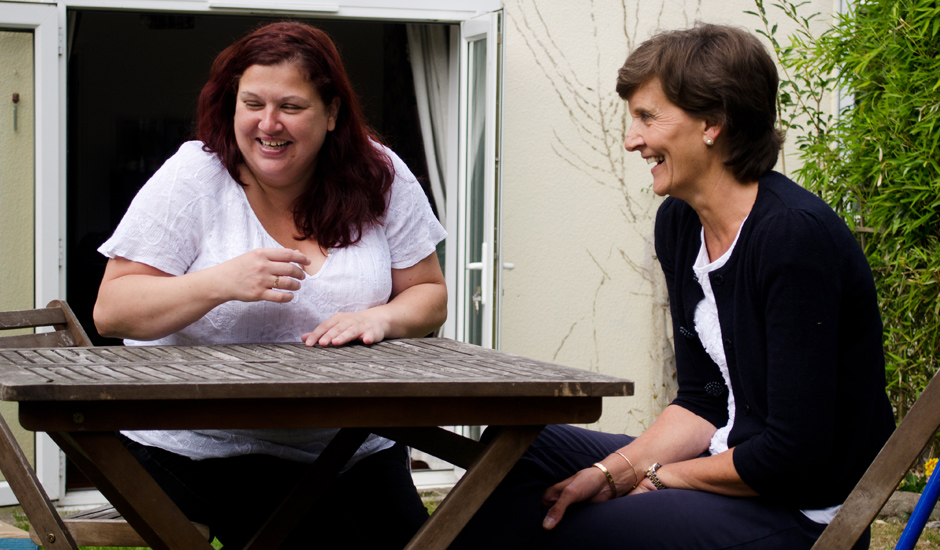 Eleanor, a Family Support Worker from our Southampton care team, shares how volunteers support her and how Annabel helps her provide much needed support to families in need.
Harry is four years old and has been diagnosed with leukaemia. He also has a two year old brother. Mum became isolated as her parents live in New Zealand and her husband regularly travels to Europe for work. Annabel gives her time to accompany Family Support Worker Eleanor to give mum some respite.
We suggest she has a soak in the bath or relax and watch some television, however, she has her own ideas. Cleaning the house from top to bottom! On a recent visit to the family, upon arrival at the family home, Annabel and I could see two little heads bobbing up and down at the window in excitement. Mum told us that she told the boy's they had a lovely surprise and when she said it was Annabel and I they shouted "it's just like Father Christmas coming mummy!"
The boy's often request a visit to soft play followed by a drive to the New Forest to see the horses and donkeys. We always return home with two very happy, but tired little boys, and are met by an enthusiastic mum who reels off everything that she has managed to clean in four hours. She is phenomenal. Mum always sends me a text message in the evening to say thank you again and how much she has appreciated our support.
"I just can't thank you enough. Rainbow Trust is truly amazing as is having some valuable time for myself. The boys always say they've had a wonderful time." Mum, Rainbow Trust supports
"My role as a Family Support Volunteer is very rewarding, when I accompany a Family Support Worker to a family it means the children can have individual attention. It is so important that siblings get attention too and this can be difficult for families with a sick child especially if they are in and out of hospital" Annabel, Family Support Volunteer