What is sibling support?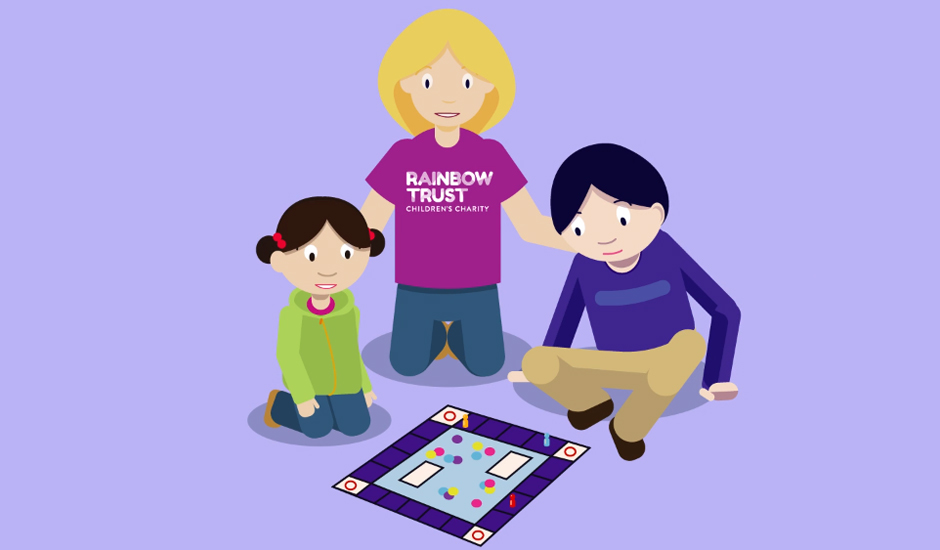 Sibling support refers to support given to brothers and sisters of seriously ill children.
It might be spending time playing, talking or going to the park with a Rainbow Trust Family Support Worker, or going along to a group to meet other children in the same situation.
Brothers' and sisters' needs for support will be fluid and will change at different points:
Some will have known no other experience of family life
Some may not need in depth support. Perhaps the sick child is in a stable phase of illness, or there are existing strong family support networks
Other children may have a sibling who suddenly becomes ill. For them, their world may be turned upside down in a matter of days
The brothers and sisters of seriously ill babies may be unable to meet their baby when they are in intensive care for some months
A child's age and development can affect the kind of help they need.
Sibling support can play a vital preventative role, helping children and young people to learn coping mechanisms, find an outlet for their strong feelings and worries, keep up with their school work, and build a support network for themselves outside the home – as well as having some much needed fun.
For more information, read our report 'See Us, Hear Us' Notice Us: The case for supporting siblings of seriously ill children'.
To find out whether your child could receive sibling support from Rainbow Trust, see where we support.