Coping with stress and change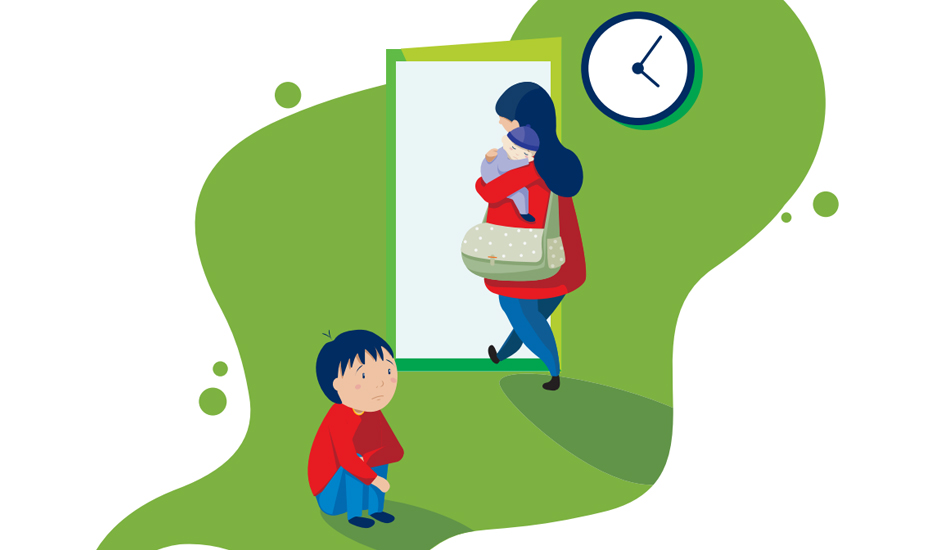 Lots of things can change when a brother or sister is seriously ill. Parents often have less time to focus on healthy children, and routines have to change to fit around the needs of the ill child.
Parents may need to attend frequent medical appointments or to stay with the ill child for in-patient treatment. For example, a child with cancer may need six weeks of radiotherapy treatment at some distance from the family home.
Maintaining the normality of school, after school activities, homework and meals for healthy siblings can be very difficult. Brothers and sisters may need to help out at home with the extra tasks that come with their sibling's care.
The healthy child may struggle to understand what is happening. Explaining the situation can be frightening, but concealing it might damage their trust in their parents or carers. Some may wrongly worry that it was something they did which has caused the illness, but it can be difficult for them to share this anxiety.
Children often recognise their parents' anxiety and hide their own feelings in order to protect them. This can result in the sibling becoming withdrawn.
It is also not unusual for a brother or sister to feel jealous of the attention the ill child is receiving, and perhaps feel angry as a result. Their behaviour may change as they seek attention.
On top of this, serious illness can bring money worries, with one parent potentially giving up work to care for the sick child. Families may be hit with the extra costs of travelling to appointments, the cost of hospital car parking and the need to buy themselves food in hospital.
Importantly, with support, these challenges can be managed better, and some research has highlighted some positives for siblings, such as greater tolerance, patience, kindness, maturity, and closer family relationships, as a result of their situation.