Tips for working with siblings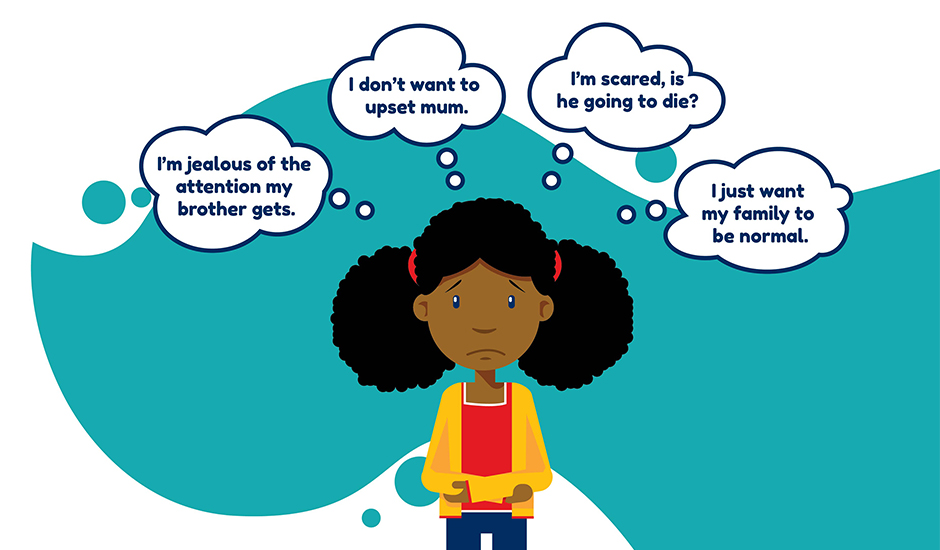 It can be difficult to know the right words to say. We asked some of the siblings we support for their top tips.
Things to do when working with siblings:
Get to know us; take time to talk to us and find out what we like and what's going on in our lives.
Learn about our whole family so you can talk to us about it.
Take us out; we spend a lot of time in the house so getting out gives us a break.
Make things with us, using arts, crafts, and writing helps us to think about how we feel and talk about things we find difficult.
Treat us equally, we know we are different but don't make us stand out.
Be honest with us, tell us what you can about our siblings' health and make sure we know what days appointments are on and what thee appointments are for. Not knowing makes us worry.
Try to talk to us about the future, even if you can't give us answers.
Let us say what we think, even if you don't agree with us.
Listen to us, you don't always have to give us solutions, we just want someone to hear what we are saying.
Understand that sometimes I will be worried and angry, I'm just trying to understand everything that is going on.
Things not to do when working with siblings:
The most annoying thing people say is "it's going to be okay", you can't guarantee this, so don't say it.
Don't try to make me talk about what is going on, subtle questions are ok, but I will talk when I am ready.
Don't forget about me!
Don't lie to me!
Don't be angry if we don't act the way you expect when you tell us something.