Date published: 01 Apr 2022 by Digital Team
Rainbow Trust supporters, party goers and celebrities mingled at the glamorous Dorchester Hotel in Park Lane on Thursday 24 March to mark the 35th Anniversary of Rainbow Trust Children's Charity.
As well as the glitz and glamour, guests learned about the important work that Rainbow Trust carries out across the country thanks to an engaging presentation from Anne Harris, Rainbow Trust's Director of Care as well as a moving talk by a family who have benefitted directly from the charity's support.
Louise's son Teddy was four years old, and had just started school last year, when he was diagnosed with a rare form of cancer called Langerhans Cell Histiocytosis (LCH). The nurses at the hospital referred them to Rainbow Trust and Family Support Worker Georgia started supporting them. Guests heard about the difference that Rainbow Trust is making to their lives.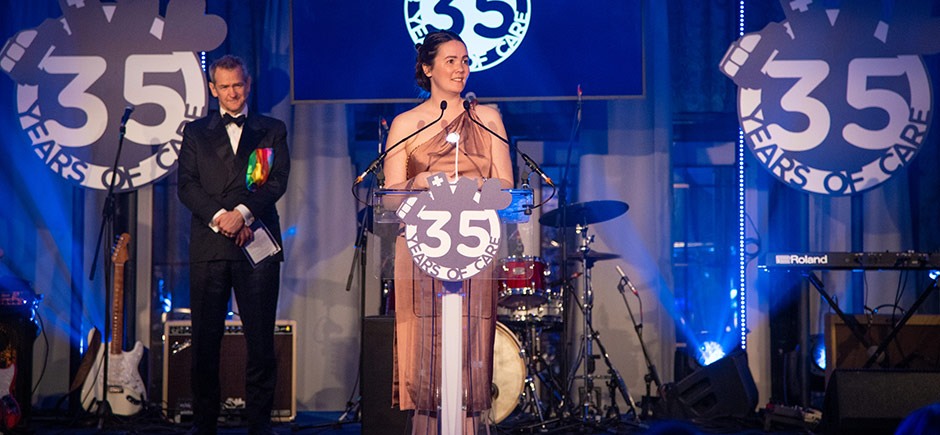 During the night there was a live auction where guests had the opportunity to bid on several items, including artwork created by some of the children Rainbow Trust supports.

Among the 350 guests mingling in the prestigious venue were celebrities including Alexander Armstrong. Acting as host for the night, the comedian, actor and singer best known for presenting BBC's Pointless and his Classic FM morning show ensured that guests were entertained throughout the evening.

Other celebrities in attendance included actor, director and writer Julian Fellowes, a longstanding supporter of Rainbow Trust, Great British Bake Off's 2018 semi-finalist and presenter Briony Williams and children's author and illustrator Giles Andreae.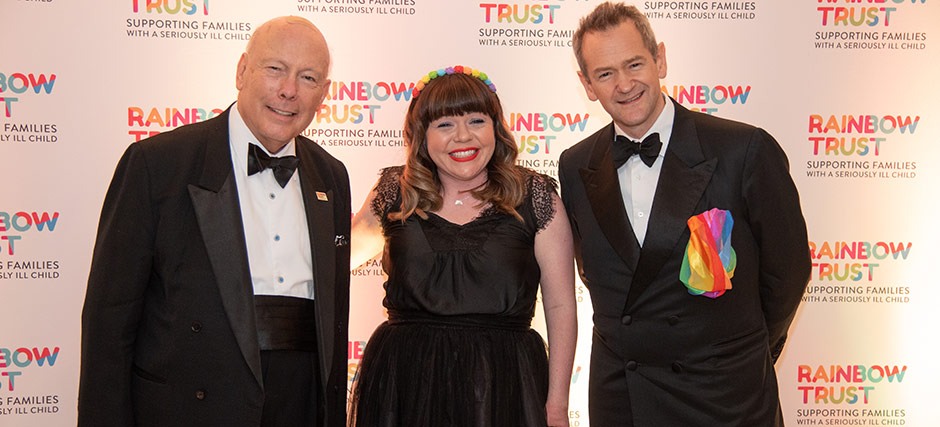 Zillah Bingley, Rainbow Trust Chief Executive said:

"This 35th Anniversary Ball was a fantastic success, raising over £500K for Rainbow Trust, which will make a huge difference to families caring for a seriously ill child.
"We are extremely grateful for the generosity of the guests and for the celebrity support which makes a vital difference in raising Rainbow Trust's profile."
Photos by Jon Buttle-Smith