Why work with us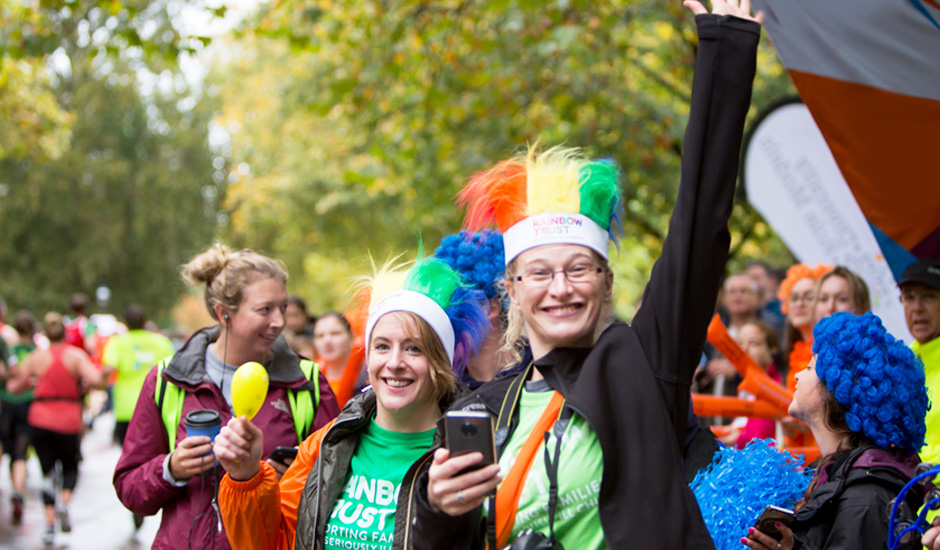 Why work with us?
It's official, we're a Great Place to Work! The Sunday Times has named us in the top 100 UK not-for-profit workplaces for eight years running.
We recruit people who are passionate about what we do and we look after them well, because our success, and the care we provide families, depends on having a team that is motivated and committed to learning and sharing.
Read more in our Candidate Information Pack.
Rainbow Trust Work-Life Balance
We understand that people have different needs and that when work and home responsibilities are managed effectively, people are more engaged and productive. We are committed to providing a successful Work-Life Balance approach, which complements business benefit with individual well-being.
Our employees' wellbeing is critical to our ability to operate across all functions and we recognise that all individuals have a life outside of work. Enabling our employees to balance work and their personal life in ways that benefit everyone – the organisation, employees and families – has a significant effect on employee motivation and performance.
Flexible Working Practices
We regard flexible working as very important, both for delivering the service to families and to raise the funds needed, and we try to accommodate flexible working practices such as flexi-time working hours, time off in lieu (TOIL) or working from home where practical.
Benefits and Support
We understand that we all have different priorities at home and we therefore aim to offer a mix of financial and non-financial benefits, some of these benefits include:
A contributory pension scheme
Salary sacrifice schemes (bike to work, pension, payroll giving)
The option to buy or sell annual leave
Birthday leave
Life Assurance
Company cars for some positions at Rainbow Trust
Incremental annual leave linked to length of service
Training
Study leave
Buddy scheme
Occupational Health Support
Free telephone counselling service
Employee Health & Wellbeing
We recognise that our employees are our most valuable asset and encouraging their health and wellbeing is therefore critical to our success. A number of processes and schemes are in place to support this.
We have a FeelGood Group in place to ensure that our employees are able to share ideas and suggestions on how to better support their wellbeing, and get involved in wellbeing initiatives across the organisation.
We also have an Employee Engagement Group (EEG) in place, made up of representatives from across the organisation. Their role is to inform change and enhance communication between employees and the Senior Leadership Team.
Family Friendly Policies
Supporting the family unit is at the heart of the service Rainbow Trust provides – this principle is extended to our employees by having policies in place to support our employees and their families.
Diversity and Equal Opportunities
We value diversity and believe that a mix of backgrounds brings a variety of ideas, perspectives and experiences that will create a productive work environment in which talents are fully utilised and organisational objectives are met.
We are committed to providing equality of opportunity and we expect employee support in implementing policies to ensure that all employees are accorded equal opportunity in recruitment and selection, promotion, transfer, training, pay and benefits.
Environmental Policy
We are committed to protecting our environment and have formed a Green Team to provide internal focus and make Rainbow Trust a "greener" place to work. We encourage all our employees to participate in green team initiatives all year round.
Working in our Care Teams
Working in our Head Office