Why intern with us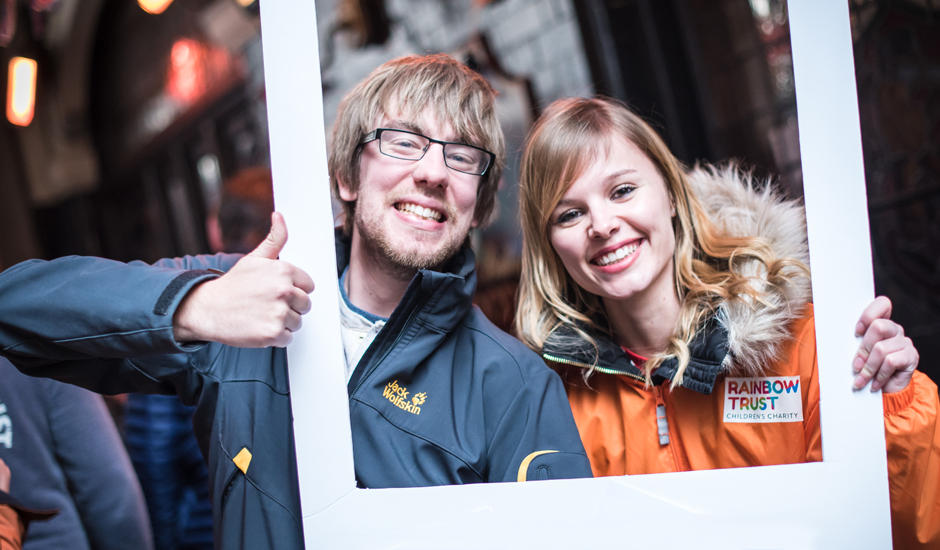 Want to find out what you're really capable of? Intern with us and we will work with you to make sure you get the most out of the experience. With in-house training and hands-on experience at one of the Times 100 Best Companies to work for, you'll get the opportunity to develop new skills and discover your strengths, so you can get your career off to a great start.
If there isn't a role there that suits you advertised, get in touch and we may be able to match your requirements to one of our teams.
Your questions answered
We know just how important it is to have a worthwhile experience, to help you make the most of your time at Rainbow Trust, you will receive:

An opportunity to gain insight into the charity sector
Reasonable travel and lunch expenses
On-going support and a dedicated manager
A detailed induction to Rainbow Trust
Multiple workshops and other learning and development resources
A high quality, challenging, inclusive and fun intern experience.

We have intern opportunities across the charity, including:

Data Analysis
Digital Marketing
Communications and PR
Corporate Partnerships
Facilities and IT Project Management
Fundraising Events
Marketing
Policy and Campaigns
Sports and Challenges

During your internship you'll have the chance to really have an impact and make your mark, so pick a role that you're passionate about! Our internships are available across the charity and usually take up to 3 months. We try to be as flexible as possible, so remote working or adjusted hours around your commitments can be discussed with your manager before you start. Take a look at our current opportunities.

Our internships are open to anyone looking to develop their skills and gain experience in the workplace. No previous experience of working in the charity sector is needed, but you must be at least 18 years old to apply. Mostly, you need to be enthusiastic and committed to making the most of your time with us.

For more detailed requirements, please take a look at each internship role.
Want to know more?
What better way to find out all you need to know about interning at Rainbow Trust that from our interns themselves? Read their stories and find out more.
John wanted to gain some first-hand experience after he graduated university. Here he shares how he got on.

Read more

Rainbow Trust provided the perfect opportunity for me to gain some hands-on experience working in the Charity sector.

Read more

Sophia shares her top tips on making the most of your internship at Rainbow Trust.

Read more
Apply now
Want to intern with Rainbow Trust? Find out more about our current internship opportunities and apply.

Find out more