How to make a pom pom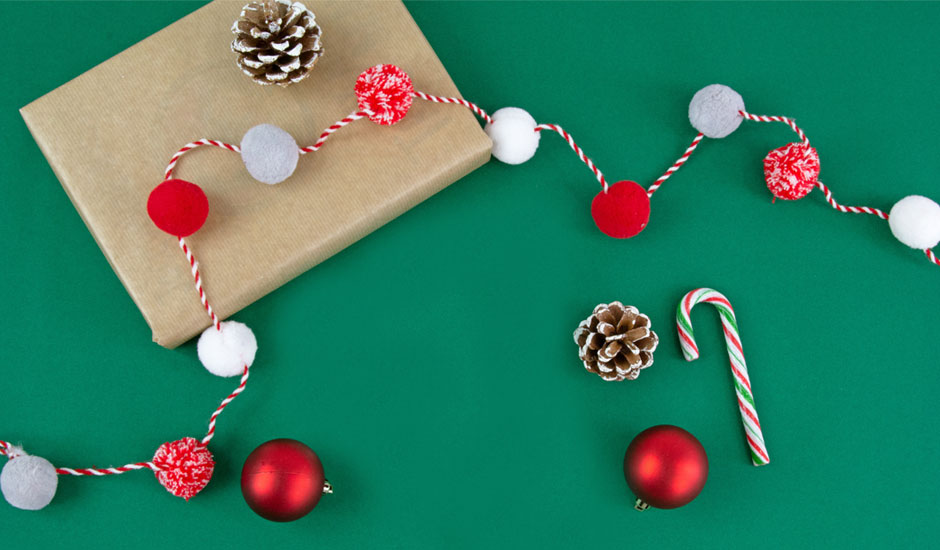 Pom poms are a great simple crafting activity for any time of year. But at Christmas time, they can be more versatile than you think - garlands, wreaths or even tree decorations - how you use yours is up to you!
Follow our method below to create your own pom poms.
You will need
Wool (in your choice of colours)
Cardboard
Scissors
Pencil
Something circular (we recommend a glass or mug!)
Method
That's a wrap!

Once your pom pom is secured, pull it out of the template through the keyhole shape in your circle. Trim up the edges of the wool to create a nice round shape and then marvel at your handiwork!

Secure your pom pom

Then with a separate piece of wool. Thread it through in between the two pieces of card and tie it tightly! You can use any excess to create a loop to hang your pom pom on!

Cut round the edge

Once you've started running out of space in the centre circle it's time to start cutting. Place your scissors between the two pieces of cardboard and cut along the edge. Keep hold of your template tightly so it doesn't fall apart! You should start to see your pom pom take shape!

Get wrapping

Time to get wrapping! Grab your two circle templates (place one of top of the other) and start wrapping the wool around the edges. There's no need to tie up your wool, just overlap the end as you go!

Create your template

Start by tracing two circles on a piece of cardboard - use a glass or mug to help you get the perfect shape!

Then cut out your circle and create a doughnut shape by cutting a small circle in the centre (you can use the end of a glue stick but don't worry about being too precise here). The circle should roughly take up a third of the space from each edge.

Next cut from the edge creating a keyhole shape as this will help you thread the wool more easily.