Date published: 05 May 2022 by Digital Team
Great British Bake Off star, Briony Williams, is supporting Rainbow Trust Children's Charity's Great Rainbow Bake campaign and calling on families to take part and get messy to raise vital funds and awareness for the charity, which supports families caring for a seriously ill child.
The Great Rainbow Bake kicked-off this month and invites families and friends to celebrate spending precious time together by taking on the challenge of rainbow baking and having fun while supporting Rainbow Trust.
To mark the occasion and encourage as many people as possible to get involved, Briony created an easy to follow Great Rainbow Bake recipe for scrumptious Rainbow Cookies which she posted on her instagram page for some mouth-watering inspiration.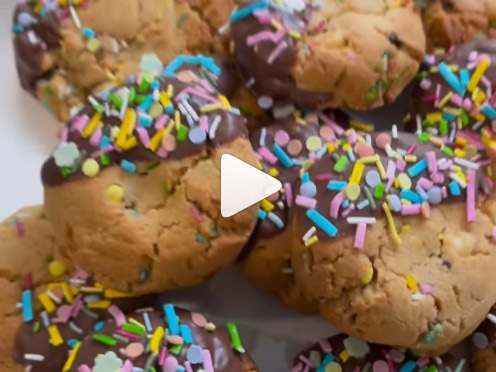 Briony says:
"I get asked a lot if I still bake and the answer is a big YES! I still love baking so much, especially when it's something fun like these Rainbow Cookies…and when it's for a great cause it's even better!!! So I'm very excited to be supporting this year's Great Rainbow Bake for Rainbow Trust Children's Charity. Please support this amazing charity which supports families who have a child aged 0-18 years with a life-threatening or terminal illness. If you can, please donate or sign up and get involved yourself."
Oonagh Goodman, Director of Fundraising and Marketing at Rainbow Trust, said:
"We are delighted that Briony is supporting our 2022 Great Rainbow Bake and we hope lots of her fans will be inspired to sign up and get involved.
"It is time to dust off your aprons, get messy and get baking with friends and family to help us fund vital support for families with a seriously ill child. Money raised from the event will enable families with a seriously ill child to make the most of the precious time they have together."
Budding bakers can take part in the Great Rainbow Bake at any time. To get involved visit our Great Rainbow Bake page to sign up and receive a downloadable pack to help make your baking and fundraising a piece of cake!