Great Rainbow Bake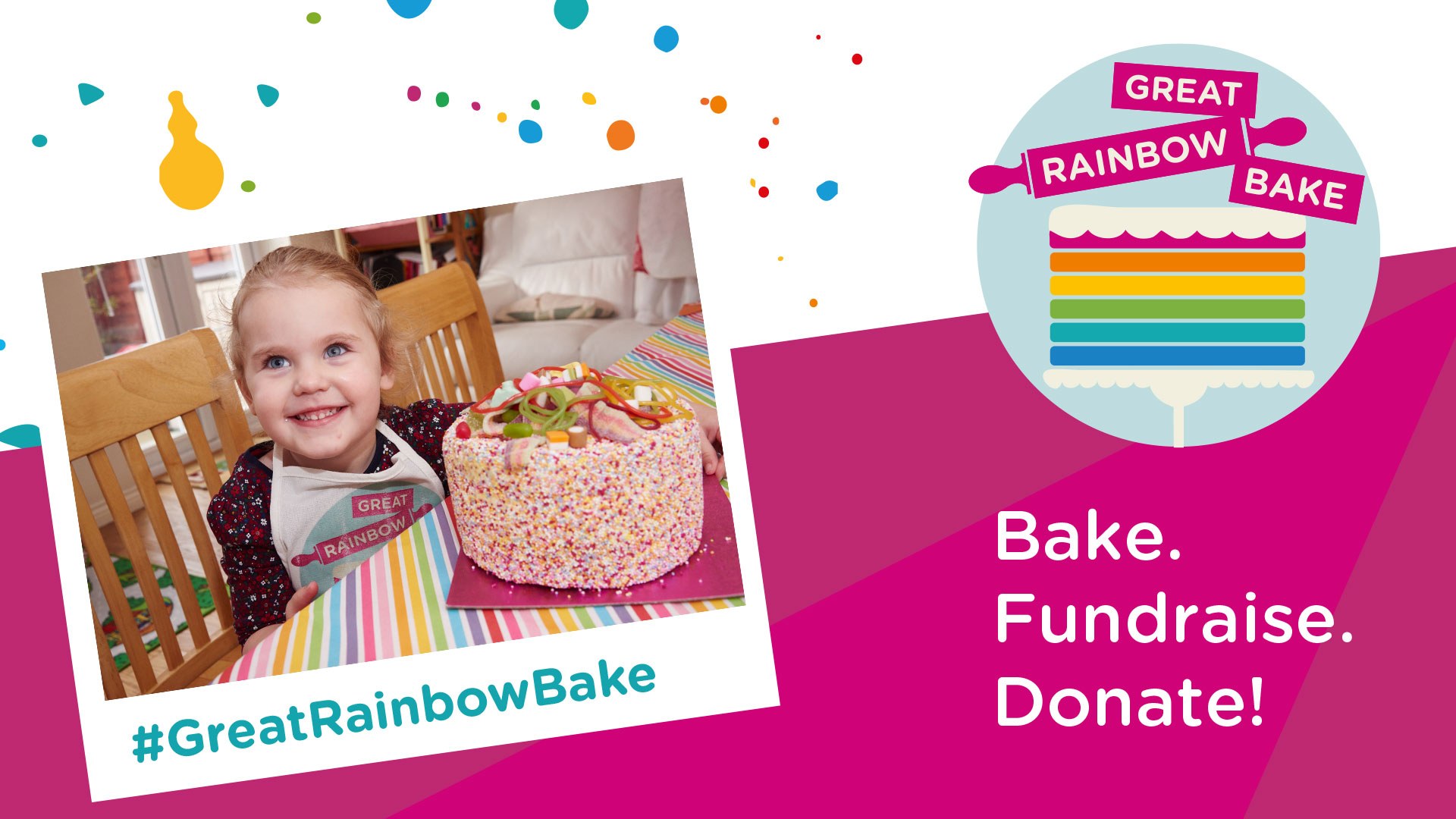 Plan your 2022 #GreatRainbowBake however and wherever suits you best.

Life doesn't always go to plan, but we won't let that stop us. Bake on your own and donate, get together with others and plan a traditional bake sale (if you can), or go virtual and have a bake party on screen! There are so many ways you can have fun and raise vital funds to help families with a seriously ill child when they need it, now more than ever.
What you'll get...
We have everything you need to make your #GreatRainbowBake a success. Get your (oven) mits on these handy resources by signing up today:
Bake sale posters and social media icons
Invitations and e-invites
Cake labels
Bunting
Rainbow recipes
...and more!
We'll send you a downloadable pack to get started and other goodies over the coming weeks to help make your baking and fundraising a piece of cake.
Get your pack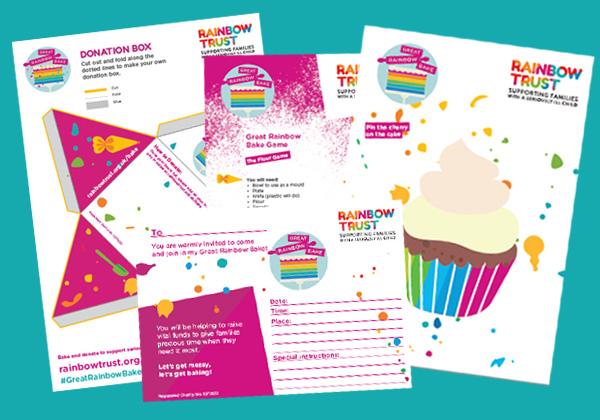 3 ways you can Great Rainbow Bake
If you are able to, you can hold a traditional bake sale within your community, school or workplace. Alternatively, you can promote and sell your bakes from your doorstep, your garden or even by delivery, involving neighbours, friends, and anyone you know who might be isolating. Charge a small donation per bake, or ask people to donate to your JustGiving page.

Learn more

If you've rather go virtual and have become a dab hand at a zoom party, simply host a virtual bake party online with friends and family from all over the country, and even beyond. Set up a JustGiving page and then go live on social media or invite participants to a video call. Ask for donations to your page and hold competitions and games. 


Learn more

Simply bake at home for yourself or with your family and then donate what you can to show your support. Whether it's mastering a new recipe, or perfecting one you already know, there's nothing like pulling a home-baked cake out of the oven!

When the world seems a bit crazy it's a great way to relax and unwind.

Learn more
Sign up to receive your free baking pack:
You'll receive a downloadable pack to get started, other goodies over the coming weeks to make your baking and fundraising a piece of cake and more in the future about how you are helping to make a difference.
Thank you for signing up to Great Rainbow Bake!
A confirmation email with your free downloadable fundraising pack will be on its way to you shortly.
If you have any questions in the meantime (or for any reason don't receive this), please email our friendly fundraising team who will be happy to help.
Join Candice Brown for the Great Rainbow Bake
"I'm supporting Rainbow Trust's Great Rainbow Bake, so here are my top tips for rainbow baking:"
For really vibrant colours use gel rather than liquid colouring – you don't need much for your colours to look fantastic.
Try not to overbeat your cake mixture or you'll end up with a tough rainbow!
If time is tight, try making the sponges ahead of time, wrap them in clingfilm and freeze them. Take them out a few hours before you are ready to ice your cake.