Great Rainbow Bake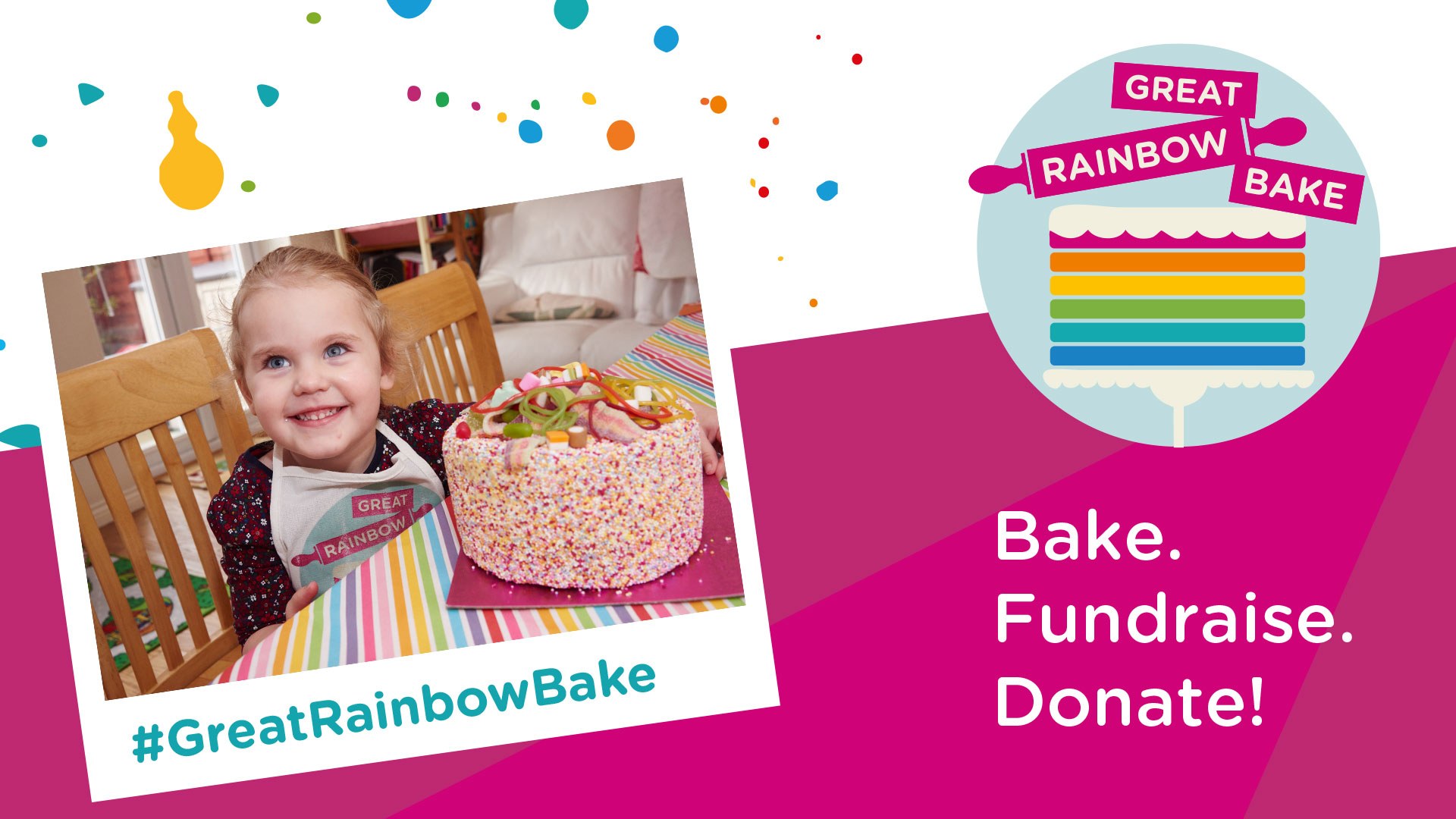 Join this year's #GreatRainbowBake however and wherever suits you best.

Life doesn't always go to plan, but we won't let that stop us. Bake on your own and donate, or get together with others however you can, whether your household or a small group in your garden, or you can even go virtual! There are so many ways you can have fun and raise vital funds to help families with a seriously ill child when they need it now more than ever.
What you'll get...
We have everything you need to make your #GreatRainbowBake a success. Get your (oven) mits on these handy resources by signing up today:
Bake sale posters and social media icons
Invitations and e-invites
Cake labels
Bunting
Rainbow recipes
...and more!
We'll send you a downloadable pack to get started and other goodies over the coming weeks to help make your baking and fundraising a piece of cake.
Get your pack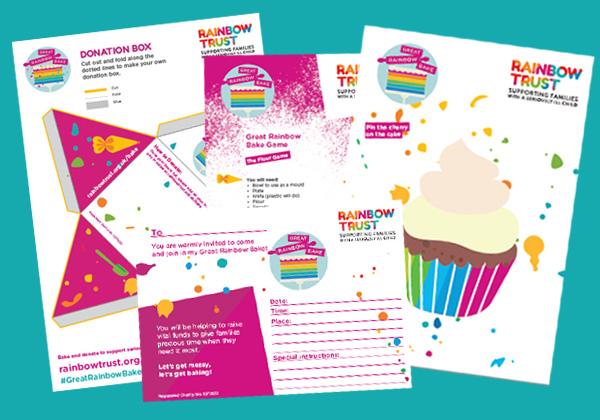 3 ways you can Great Rainbow Bake
Simply get baking, then deliver your bakes to doorsteps in return for a small donation to your JustGiving page. You could deliver to work colleagues (whether at home, or in the office), friends and family - even a neighbour!

Or, you could host a bake sale party safely in a group of six, or hold a sale from your front garden, asking passers-by to donate their change in return for a cake!


Learn more

Set up a JustGiving page and then host a virtual Great Rainbow Bake by going live on social media or inviting participants to a video call. Secure attendees in advance by posting e-invites and using our social media icons.

You could get creative with your virtual bake by creating a 'bake-a-long' with one of our rainbow recipes, hosting a 'bake-off' style competition or even challenging your participants to a live cake eating competition!


Learn more

Simply bake at home for yourself or with your family and then donate what you can to show your support. Whether it's mastering a new recipe, or perfecting one you already know, there's nothing like pulling a home-baked cake out of the oven!

Don't forget our friends at Craft & Crumb have the perfect rainbow cupcakes kits available, with everything you need to make 12 beautiful rainbow cupcakes, too!

Learn more
Sign up to receive your free baking pack:
You'll receive a downloadable pack to get started, other goodies over the coming weeks to make your baking and fundraising a piece of cake and more in the future about how you are helping to make a difference.
Thank you for signing up to Great Rainbow Bake!
A confirmation email with your free downloadable fundraising pack will be on its way to you shortly.
If you have any questions in the meantime (or for any reason don't receive this), please email our friendly fundraising team who will be happy to help.