Just diagnosed?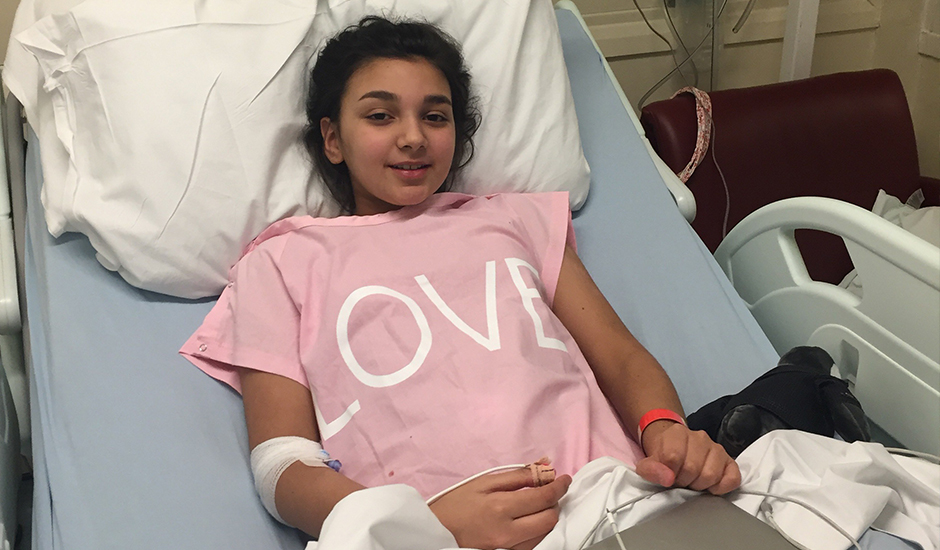 Rainbow Trust supports young people up to the age of 18 who have been diagnosed with any form of life threatening or terminal illness. We can support you and your family through diagnosis, treatment and beyond.
Your first reaction
Our Family Support Workers are experienced in the emotional and practical needs of young people who have a life threatening or terminal illness. Finding out you have a serious illness is a terrible shock and can feel like your life is on hold. It can bring a sense of isolation and anxiety for the new journey ahead. At diagnosis you may feel overwhelmed and unable to fully digest the news, thinking "this can't be happening to me". This is perfectly normal and our support is there for you.
Your treatment
Your treatment will depend on the type of illness you have. Rainbow Trust Family Support Workers can be with you every step of the way. They will be there for you and your family during hospital appointments, they will be there to talk to when you need someone to listen and will support your brothers or sisters and help them come to terms with your illness. It is also important to talk about your feelings to a friend or trusted adult. It's completely normal to feel confused or overwhelmed and talking about this is part of the process that will make you feel stronger.
There are always people around to help
There are other young people going through a similar journey to you and plenty of organisations that are there to help. There may be additional impairments resulting from your illness and/or treatment so took a look at the organisations we partner and see who may be able to help.
Get in touch
Contact us and we will talk you through all the support options available.