Coping with Christmas in hospital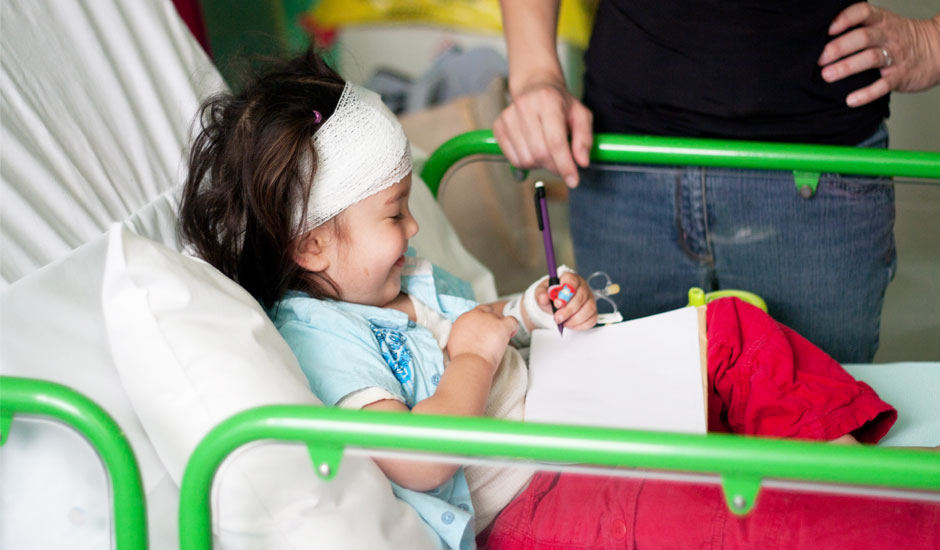 Christmas is a time for family, but what if your child is spending it in hospital?
Leanne Cummings is a Family Support Worker in our Durham team and helps families prepare for Christmas in hospital. Many families are used to spending time in hospital, but there are still things they can do to make it as enjoyable as possible.
"The hardest impact is usually on the children who are old enough to understand what is going on."
Leanne explains, "Sometimes children worry that Santa won't know where they are to visit, so simple things like writing a small note at the end of their Christmas list to explain where they are helps."
Hospitals will make every effort to make Christmas as festive as they can. "Make sure you have asked the hospital what their plans are and then fit your Christmas around them. In our local hospital in Newcastle, there are usually visits from local sporting star and of course Santa himself."
"Children in isolation won't be allowed decorations in their room due to the risk of infection, but you can decorate the windows outside, so it still feels Christmassy. You will be allowed to take presents in, but speak to the nurse first so the presents and wrapping can be disinfected."
Most of all, Leanne encourages families to embrace Christmas.
"Keep things as normal as possible. If you usually watch a DVD on Christmas Eve, then do the same but in hospital."
Some hospitals may provide Christmas dinner and grandparents are usually invited too, so bring the family and presents to the hospital. Even in hospital you can still enjoy a family Christmas, and you won't have to cook!