Challenge a friend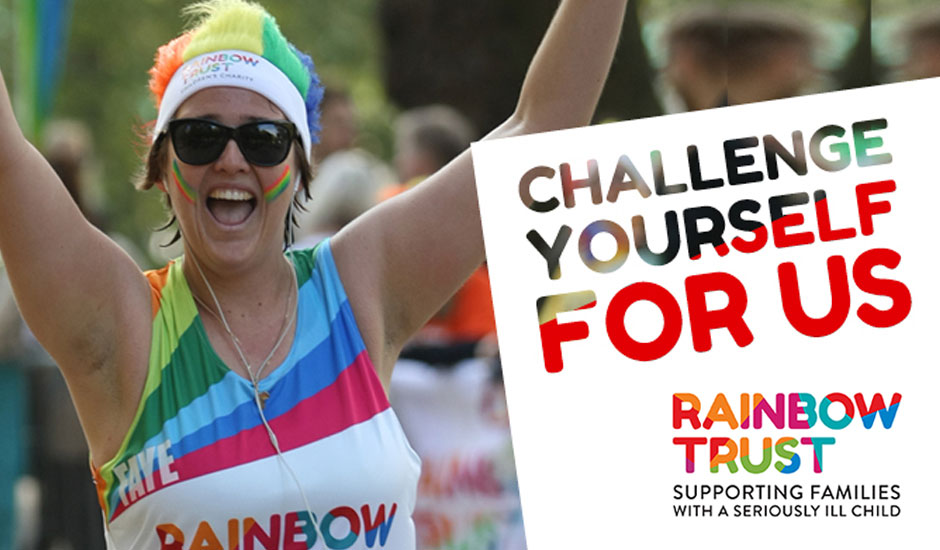 Do you know someone that would like to take part in a challenge with you? Ask a friend to join you and raise even more funds for Rainbow Trust!
Whether it's to give you some Dutch courage, add a bit of healthy competition, know that there's someone to help pull you over the finish line or simply to enjoy the experience with, there's nothing quite like taking on a challenge alongside a friend or family member.
We have lots of different sports and challenge events perfect to get involved with as a team.
Some of the events in our calendar are perfect to take part in as a team:
Three Peaks Challenge – dates throughout the year
Get your friends together and tackle the three highest peaks in Scotland, England and Wales in 24 hours. Enjoy the camaraderie en route and take photos of each other at the peaks!
Skydive – jump Nationwide on dates throughout the year
Grab a friend and take to the skies for the ultimate adrenaline rush. You will be glad of each other's support on the day and can congratulate each other when you're back on the ground!
Colour5k – get colourful this Spring
Gather your friends and family for a unique 5k in Surrey this summer. You will be covered in powder paint as you make your way around the course and have a blast in the colour extravaganza at the end.
London 2 Cambridge Challenge – pick the distance and your pace
This is an endurance trek like no other and it will made that bit easier with friends by your side!
Get in touch
Hi and thanks for your message. One of the team will get back to you shortly