Home support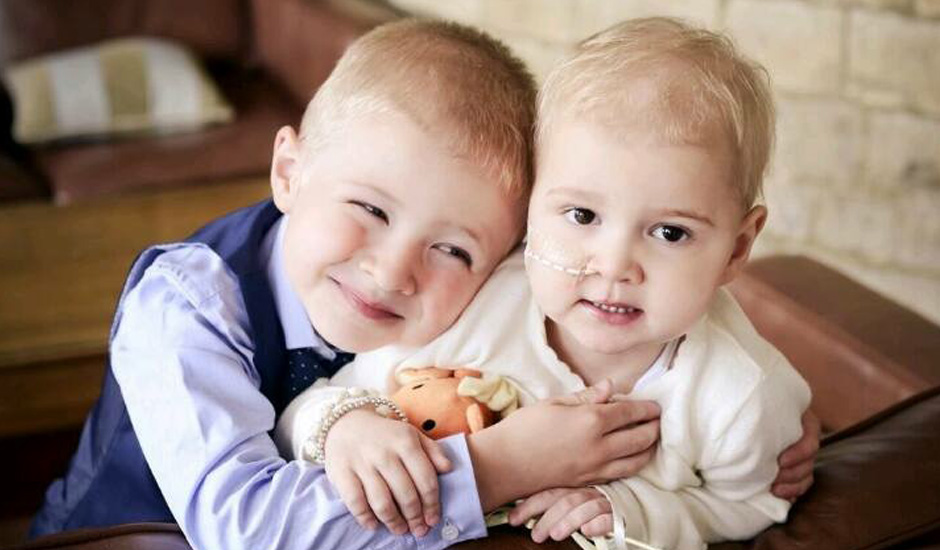 Our support is available wherever the family need us most, including support at home. Rachael's mum explains how Rainbow Trust supports her family.
For months prior to Lia's diagnosis, I had been saying that there was something wrong with her. It was only when she finally had blood tests done, that she was diagnosed with liver cancer. That was a shock for me - I knew there was something very wrong but I hadn't even considered cancer.
Support tailored to each family's needs
I heard about Rainbow Trust Children's Charity through the Rice Centre and Sarah, our Family Support Worker, has been supporting me ever since.
Sarah is someone I can talk to - she helps me out with the children and keeps them entertained. She's helped me tidy up because I have a back problem, so it's been difficult for me to do some things.
Life without Rainbow Trust would have been difficult, especially over the last several months. Sarah being able to take the children for days out is great. Financially, it would have been difficult for me to do some of the stuff they have been offered so it has honestly been a great help and they've loved every minute of it.
Sarah also takes the pressure off me some days. Just having that one day when somebody else can do something with the children and give me that little bit of peace and quiet, really means a lot to me - I really need it.
Someone to talk to
She also helps me emotionally because having someone you can talk to about different things is important. The number of people who disappeared and walked away since, first when my husband died then when Lia was diagnosed, was unbelievable. I guess they don't know what to say or how to deal with the situation.
I was very dubious when Sarah first started because I felt I didn't want somebody doing the things I felt I should be doing as a mum, because you don't want to feel like you are letting the children down by having someone in to help but actually, it's been a great help and support to be able to let somebody take the pressure off.
Lia adores our Family Support Worker
The kids absolutely love Sarah – Lia adores her. When we go to the park, Sarah will push Lia on the swing for hours if Lia gets her way. Sarah does drawing and colouring with them and just being there for them is so important. Also having another adult in their life that they can rely on and talk to is so important.
I wouldn't want to be without Rainbow Trust if I had to go through this again.
You may also like
We have eight Family Support Teams around the country from Durham to Southampton.

Where we support

Read how other families who have a child with a life threatening or terminal illness get support from Rainbow Trust Children's Charity.

Family Stories