Pandemic Pressures: The struggles and resilience of families caring for a seriously ill child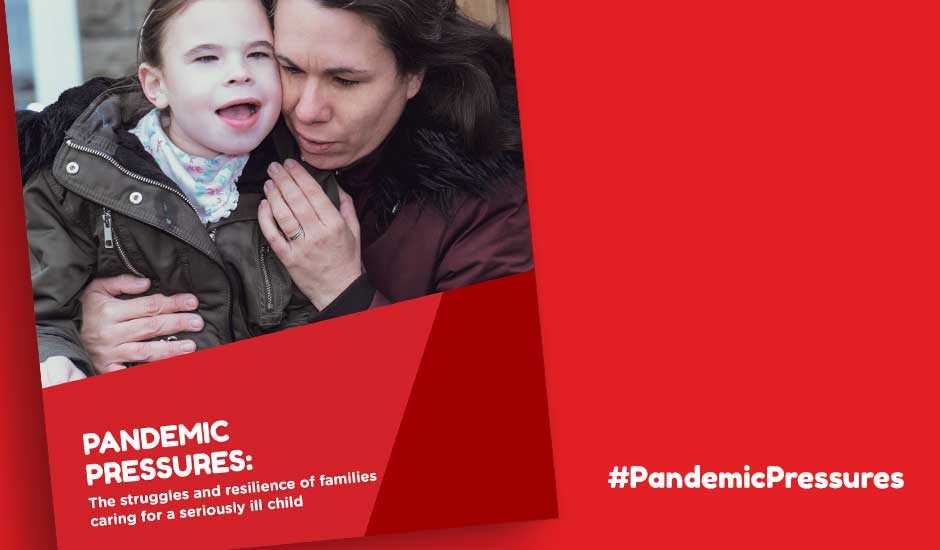 Family experiences during the COVID-19 pandemic
Caring for a child with a life-threatening or terminal illness at any time brings many challenges to a family, both emotional and practical. The COVID-19 pandemic has piled further pressure onto parents and children at the very time when many services and sources of support have been unable to assist them.

Our report presents the experiences of families caring for a seriously ill child over the last seven months. From parenting a critically ill baby at a distance, to maintaining strict shielding as a household for many months, the pandemic has been both challenging and exhausting.
In response, Rainbow Trust Children's Charity has shown innovation in the delivery of its services, to ensure that as many families as possible can continue to receive the tailored support that they need.

As the shape of the pandemic remains unclear, and as more areas go into tighter restrictions, Rainbow Trust calls on the Secretary of State for Health and Social Care to urgently address the long-standing gap in funding emotional and practical support for families, which can be a lifeline for families caring for a seriously ill child in a time of great uncertainty and anxiety.

Watch our Pandemic Pressures summary video