Date published: 16 Feb 2021 by Amber Hemming
Some corporate organisations have not seen their co-workers in person for months, maybe even a year. K2 Corporate Mobility have 10 offices across eight countries worldwide and they wanted to do a challenge that brought everyone together in a virtual environment.
What better fit than climbing the K2 mountain for Rainbow Trust Children's Charity. They split themselves into teams to give a competitive edge and to see who can raise the most money possible.
K2, also known as the Savage Mountain, accumulates to 8,611m (28,251ft) in elevation. It is known as the Savage Mountain because it is so dangerous to climb – it has the second highest fatality rate, second only to Annapurna.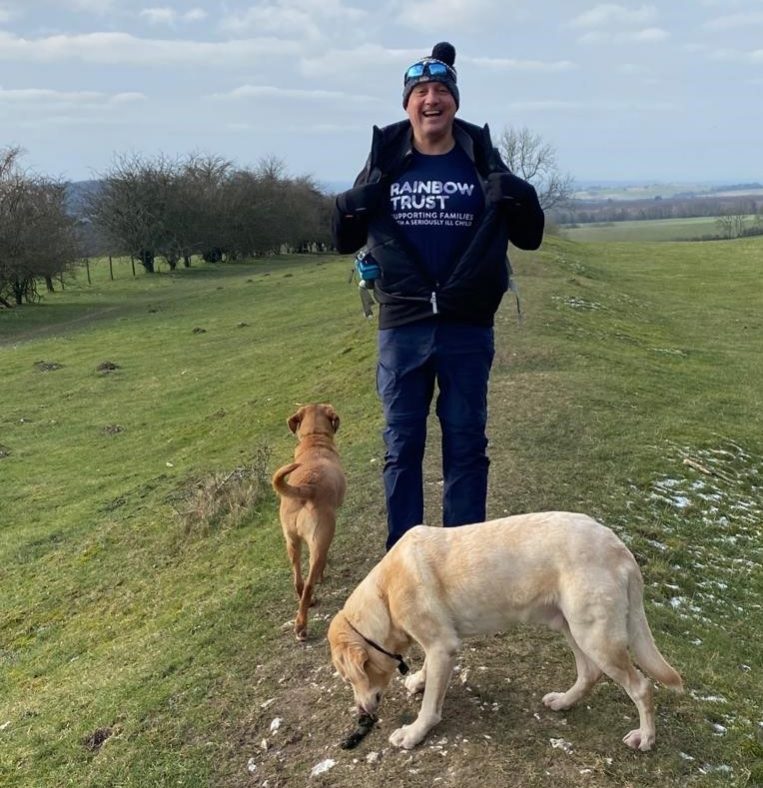 Richard Rutledge, Executive Business Director from K2, said:
"This may be a virtual event but it still feels very real to me, climbing the mountain K2 is tough for sure but it's made easier by enthusiasm and dedication of the K2 team. As ever I am amazed at the commitment levels from all involved, the social committee have done a great job organising and promoting the event and the climbers have excelled themselves. The K2 teamwork once again has shone through and despite the restrictions we are living under we have still delivered a great event, we can look forward to even bigger and better things in 2021!"
The K2 teams have until Monday 8 March 2021 to complete the task and their JustGiving page is still live and taking donations.
Gabrielle Richardson, Corporate and Community Fundraiser at Rainbow Trust, said:
"This was a brilliant mission for K2 and one that brought all their international teams together. I know they have several other events this year to help us raise important funds for families we support caring for a seriously ill child. Fundraising as become more important than ever and has helped us continue to support families by making the most of the precious time they have together."
A heartfelt thanks go to everyone at K2 corporate mobility, from its national to international employees.

Please note: these photos were taken around the world and each country has its own guidelines to COVID-19.
If you're interested in becoming a corporate partner of Rainbow Trust, please visit our companies page for more information. Alternatively, you can email Gaby from our Fundraising team.