Date published: 21 September 2023 by Katie Inglis
Families had an incredible day at Thames Valley Adventure Playground, all thanks to the amazing team at our corporate partner, Investigo.
Families were invited to enjoy a fun day out at the accessible playground in Maidenhead which was kindly hired out by Investigo. Families had access to the whole playground for the afternoon so they could freely enjoy the space and make lots of special memories together.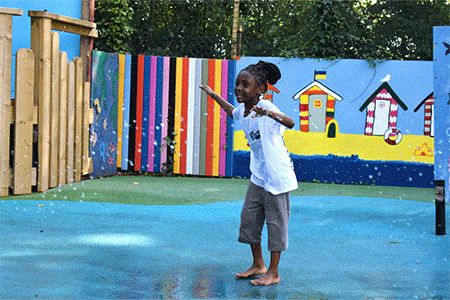 Investigo generously provided a delicious picnic for families to enjoy before they ventured off to explore all the exciting facilities that Thames Valley Adventure Playground had to offer, including a zipwire, a sensory room, a wheelchair accessible roundabout and even a castle!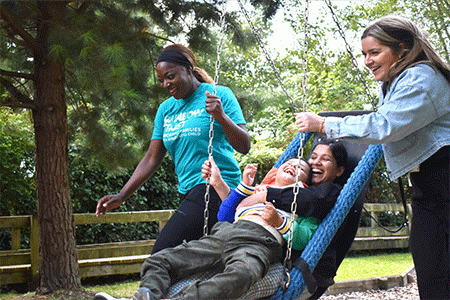 A huge thanks to the wonderful Investigo volunteers for getting stuck in and showing such enthusiasm throughout the day and an even bigger thank you to the whole Investigo team for making this day possible. The families and children had such a lovely time!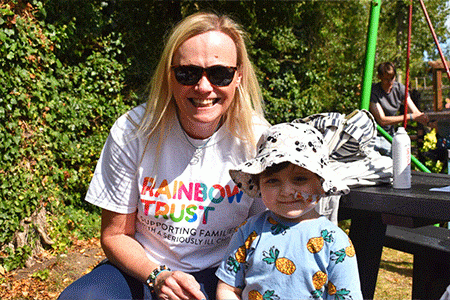 I absolutely loved the fact my daughter interacted so well with the adventure playground environment. She didn't get bored, felt really happy and enjoyed every aspect of the day!" - Parent of an attending family
"We felt extremely welcomed. I was able to enjoy and have a nice time with my family as well as the support workers." - Parent of an attending family
"... the best thing was the go-karts and the soft play" - Child of an attending family