Date published: 26 Jun 2015 by Anna Jackson
I mentioned last week that I was having my head shaved in my bid to raise £7,000 to help support of life threatened or terminally ill children and their families. Most years I take on a fundraiser and this year my fundraiser was more personal than ever, as my nephew is being treated for cancer.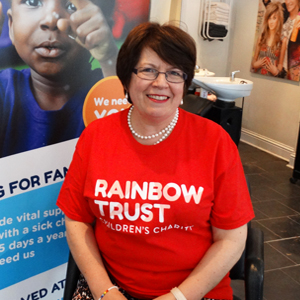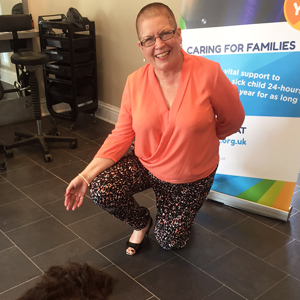 I know some of you were able to watch the event as it happened through the live stream. It was great to receive your messages and comments whilst my hairdresser cut and then shaved my hair away.
My thanks to everyone who has donated and who has sent emails of encouragement. It has been meant a lot to know that I had support through this and I am working hard to hit my target and raise profile. You will see that I have almost reached £6,500!
I have also taken a bold step and decided to stay with the 'naked look' and will not be using the wig or hats that I have bought. It's actually been liberating and of course it takes no time to wash and dry my hair at the moment although apparently I'll need Factor 50 on my ears to protect them from the sun! C'est la vie.
You can keep up to speed with my new look and news of my challenge at rainbowtrust.org.uk and if you would like to sponsor me – here is my Virgin Money Giving page.