Date published: 02 Feb 2021 by Amber Hemming
What a year fundraising has been in 2020. Nearly all events were cancelled and charities were hit hard. However, this didn't stop Natta Building Company who raised over £8,000 last year through their annual golf day and 'Biggest Loser' weight loss challenge.
After nine years of support, Natta employees have raised a whopping £80,000.
Over the years the business has been actively involved in our charity clay shoot, race night and golf day as well as entering teams into sporting events such as Brighton Marathon, Survival of the Fittest and Rough Runner.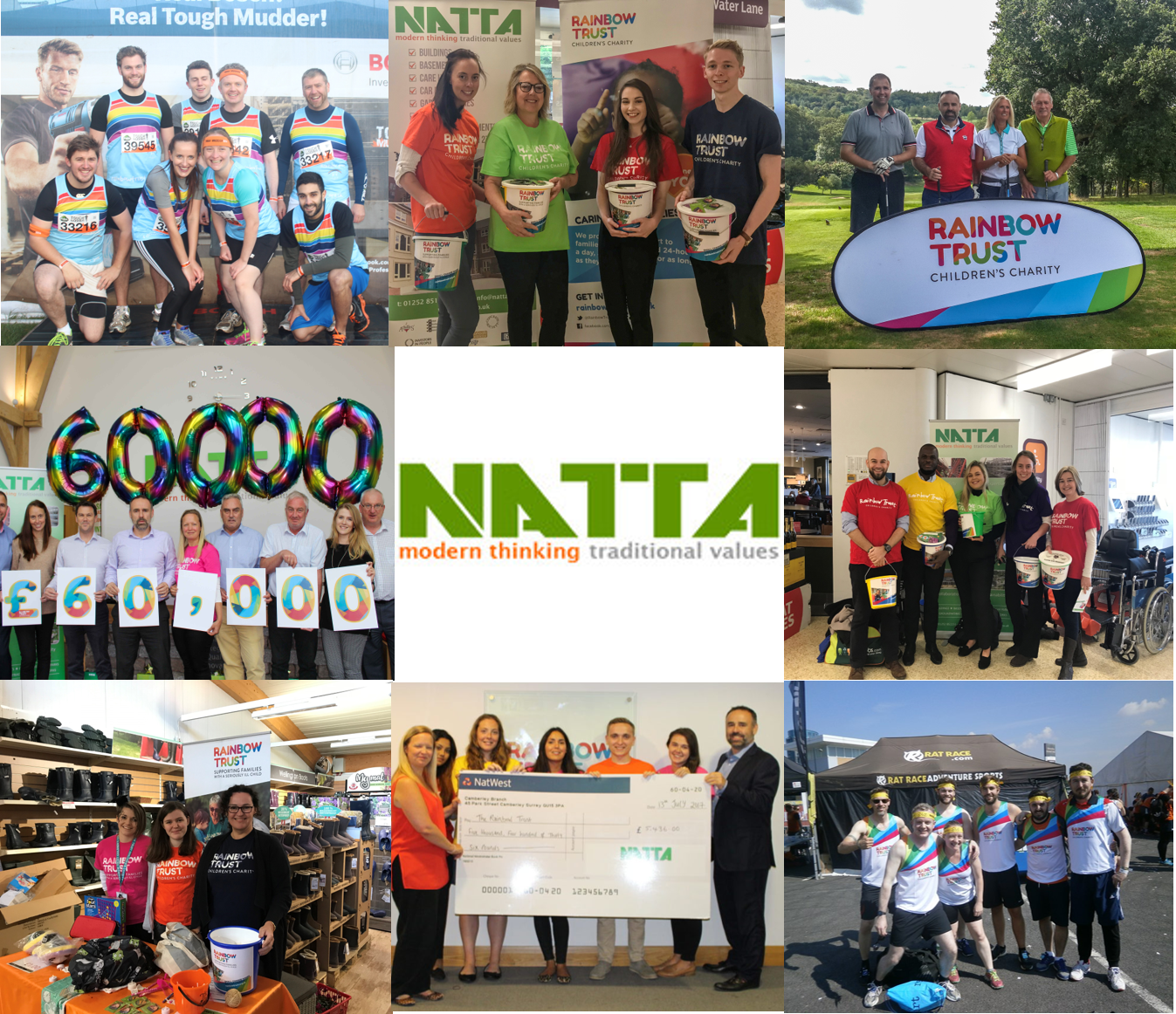 As well as raising funds, Natta's support from their annual golf day has grown our profile in the construction sector and encouraged backing from their clients and suppliers.
John Murphy from Natta, who organises their annual golf day, said:
"This is a tremendous amount and speaking from a personal level, I am glad to be part of the Natta team who have contributed to this cause."
Natta's Managing Director, John Whelan, commented:
"We are thrilled to have reached this incredible milestone for Rainbow Trust and are excited to continue our sponsorship of this wonderful charity. Thank you to everyone at Natta who have helped raise these funds. It makes me proud to know that we have helped support so many local families with a seriously ill child."
Natta has always been the first to show their support to the charity by volunteering at many of our fundraising events in the community. In previous years, this has included bag packing and helping with activities at Chessington Garden Centre.
Oonagh Goodman, Director of Fundraising and Marketing at Rainbow Trust, said:
"We are very grateful for Natta's continued support; they have held so many fantastic events to help us raise important funds for families we support caring for a seriously ill child. All the money raised over the years has helped them make the most of the precious time they have together."
Heartfelt thanks goes to Natta, its senior management team and employees for their continued support.
If you're interested in becoming a corporate partner of Rainbow Trust, please visit our companies page for more information. Alternatively, you can email Gaby or Katherine from our Fundraising team.