Date published: 28 Sep 2014 by Jessica Homer
Rainbow Trust Children's Charity launched a brand new look today to coincide with the launch of our new website.
The new look, called 'Facets of Light', is the first brand change since the charity was established and was designed by London based brand agency Small Back Room.
Rainbow Trust was established in 1986 by Bernadette Cleary OBE when a neighbouring family needed support for them and their child who was dying from a terminal illness. We now have nine care teams across England and we currently offer our vital support to almost 1,700 families.
While the services we provide families will not change in any way, we feel that the new brand more closely reflects the tailored support we provide each family.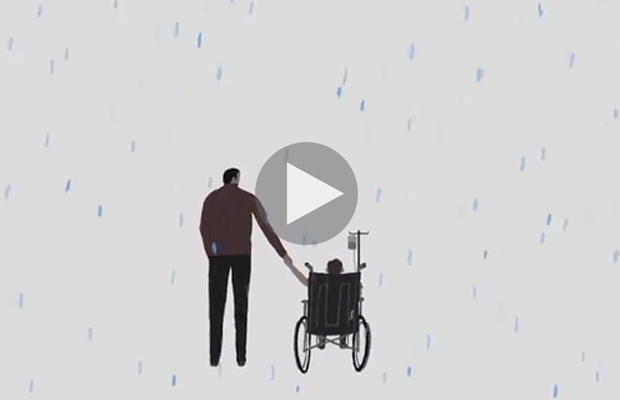 Rainbow Trust's Head of Marketing, Oonagh Goodman, who led the brand re-launch says "We're really excited about our new look. Feedback from our supporters and the families we care for told us that our profile needed updating. We needed a profile that better represented what we do and represented the field of work we are in – social care for the whole family of a child with a serious illness. We know our support is vital, but we also know that social care, in these circumstances, can often be overshadowed as support focuses on the child who is seriously ill and their medical needs. So we needed a professional profile that stands out. 'Facets of Light' represents all the various ways we support the family coming together as one."
At the same time, we have launched a new website, which was built by Nonsense, a digital agency based in London, and creative agency Media Meadow based near Brighton. The new website is much more user friendly and can be viewed on various platforms. Most importantly, it offers easy access to information about the support available to families who have a seriously ill child; with advice, case study experiences, signposting to services, and useful guides for some of the situations these families will face.
Rainbow Trust's Chief Executive, Heather Wood, says "We offer vital support to families when they need it most. Our families constantly tell us how important our support is to them and that they don't know how they could have coped without it. We're pleased to have a brand and website that will take Rainbow Trust forward in a digital age, helping us to reach more families and supporters, achieving our aim that one day every family who need our support has access to a Rainbow Trust carer".