Fundraising ideas and tips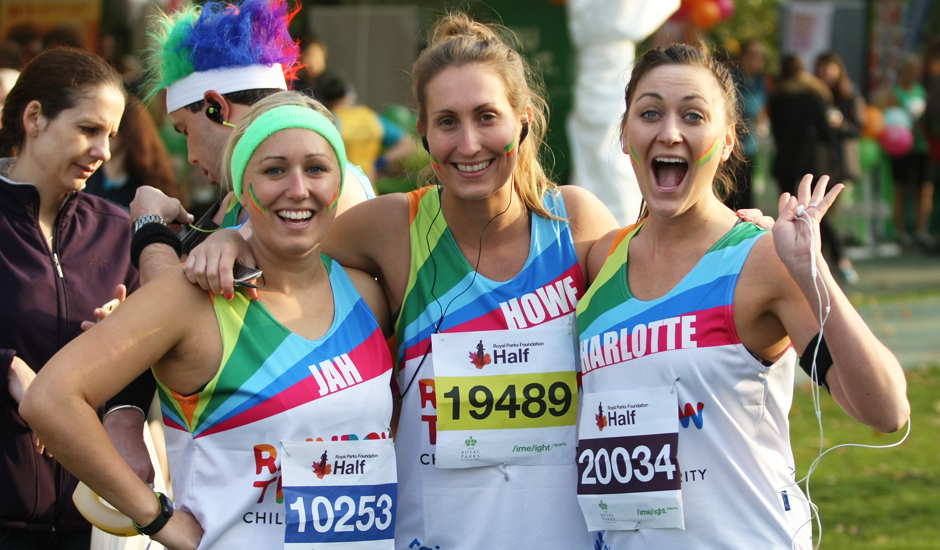 Where to start
Online fundraising sites are valuable tools to help manage and measure any donations given to your chosen event or fundraising activity. Not only do they save the task of counting every penny, but your profile is also made accessible around the clock. We recommend using Just Giving which directly transfers all proceeds to us, with a note of who is funding so you can sit back, or rather spend time on more important matters of training!
Personal Touch
When writing your page, keep in mind your intentions for wishing to donate. Use any personal stories and reach out to your audience. Providing a picture is also key and speaks a thousand more words than simply using a sponsorship form. You can also make your own fundraising materials using our Online Toolkit to create beautifully designed posters, flyers and invitations that are bound to stand out from the crowd and get your event noticed!
Collecting Donations
Friends and family are a great place to start and more often than not, they are willing to go the extra mile to help, whether this be financially or offering their time. The generous donations can then set the benchmark for others who may be willing to offer just as much. Family members also act as a gateway to new contacts in other workplaces and social groups, just don't be afraid of asking for their support. If you'd like to reach out to even more people, we have ready-made template press releases that you can use and send off to your local press. Just fill in your event or fundraiser details and away you go.
Around the workplace
Simplicity can go a long way, so why not add your online giving link to your email signature, share it on your intranet and email colleagues asking if they can sponsor you or even ask your employer to match the donations? Posters are also an effective way of attracting attention throughout the office or on noticeboards. Make sure to include a picture of yourself, some information about your fundraising event and include a link for your online giving page and if you're struggling for ideas, we're always at hand to help!
Social Media
We encourage you to share your Virgin Money Giving page on all social network sites such as Facebook, Twitter, Instagram and LinkedIn and keep friends and family involved with a blog on your page, updating your achievements as you go along and adding to the personal touch. You could even download the Virgin Money Giving app to keep track of fundraising on the go!
Thinking outside the box:
Add a perspective to your suggested donation e.g. £9 could pay for a sensory toy to help entertain a terminally ill child with special needs

Use wider events to your advantage e.g. creating a Eurovision sweepstake

Get a friend to join in on the fundraising activity. Double the brains equal double the contacts, ideas, fun…

Give yourself a time limit to learn a new skill so you'll never forget the moment

Local media such as hospital radio stations or local newsletters are usually more than happy to help promote your fundraising event

Make the most of any other social media pages or groups you may be admin of such as a band page as these may receive a different following to your own profile

Make an exception with your social media privacy by making your fundraising posts more accessible for friends to share.
Don't stop there!
Did you know that up to 20% of donations come in after the event? In order to keep excitement all round, take pre and post event photos and videos and share them on your page and other social media and above all…don't forget to share your online giving link!