Meet Niamh and her family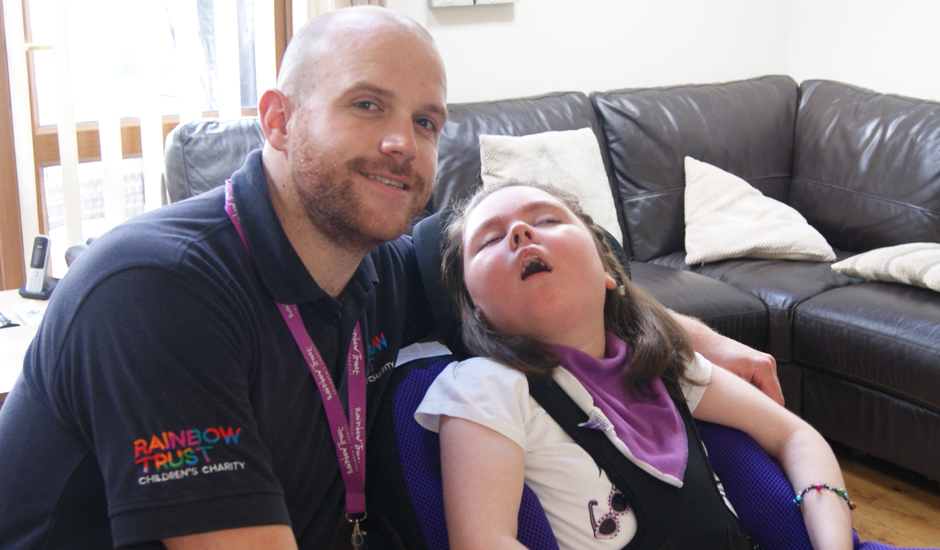 Meet Niamh and her family
Niamh was a typically active little girl trying to walk, eating solids and playing like other children her age when her parents noticed that this changed one day when she suddenly couldn't do all of those things anymore. She stopped crawling and would choke on solid lumps of food.
After more than eight months of tests, she was diagnosed with a progressive genetic disorder which means that the signals from her brain do not get through to her muscles via the central nervous system. Niamh will be 11 this year – she is wheelchair bound and needs 24/7 care.
Sean, a Greater Manchester based Family Support Worker, supports Niamh by playing with sensory toys and as Niamh loves music, he plays his guitar and sings to her.
"Seeing her eyes light up at the sound of the music makes me so happy," says Claire, her mum. Having Sean's support means that Claire can take a break, has someone to talk to and can spend more time with Niamh's older sister."
You may also like
Eight-year-old Isabel woke up one morning unable to move or speak. Her condition is undiagnosed and affects her brain.


READ MORE