Meet Christian and his company Genuine Solutions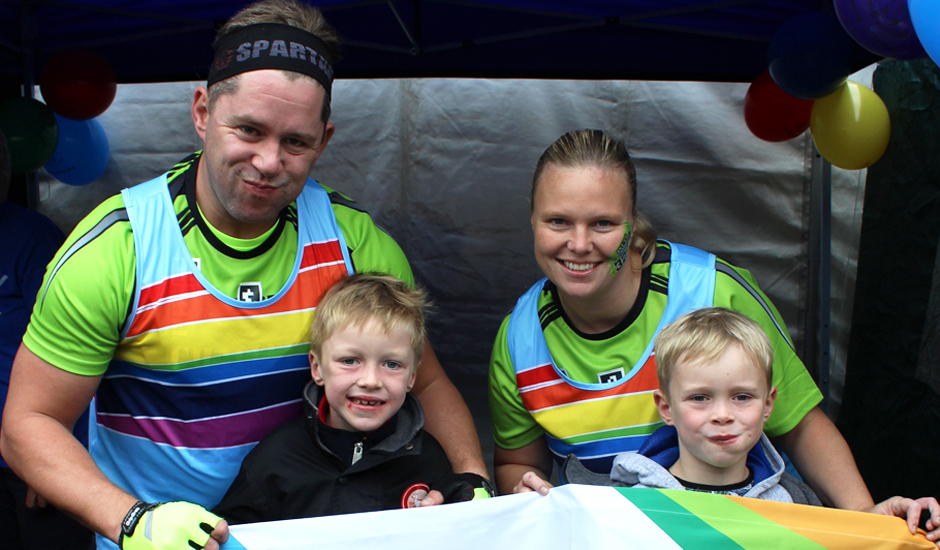 ​Eight years ago when a colleague mentioned Rainbow Trust to Christian McBride, he chose to support us - impressed by the service we offered to families in crisis.
So when Christian and his partner Laura's six month old son, Liam, fell ill in 2009 with a rare bone marrow disorder, they knew immediately where to find the support their family would need.
"We had to watch our bundle of joy undergo transfusion after transfusion, not knowing if he'd live or die. It was a frightening and lonely place for the family, so having Surrey Family Support Worker, Lyn, and Rainbow Trust there to support us, made such a difference."
Liam had to go through a long and complex treatment programme, but is now in remission - a happy and healthy little six year old. Christian, Laura and his company Genuine Solution's, support for Rainbow Trust continues. They have run and cycled their way to raise a staggering £50,075,99, and this year, they aim to raise another £10,000 through similar events. Christian also mentors Rainbow Trust staff and uses his professional network to support Rainbow Trust, so that families can received the same care he and his family benefited from.
I just want to give back and raise awareness, because I know first-hand, about how fantastic Rainbow Trust's support is and that there is no other organisation that does what they do."