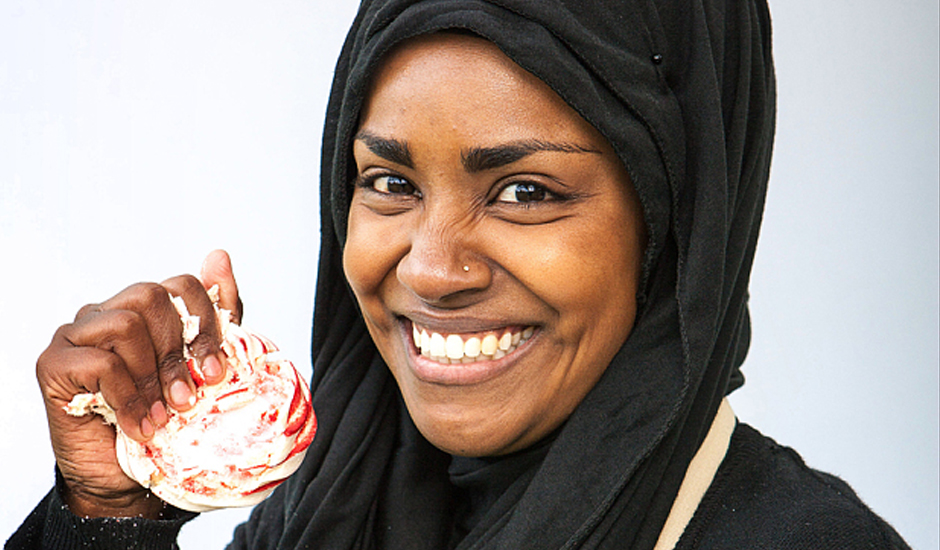 Nadiya Hussein, winner of the 2015 Great British Bake Off, is supporting Rainbow Trust this Christmas and has shared her favourite Christmas recipe to bake with children.
Our Family Support Workers spend time with siblings of sick children while their parents are in hospital with their sick brother or sister. They take them for days out, do arts and crafts with them and even bake when supporting them in their home. This gives the children quality time with an adult that they can talk to.
Ingredients for the cake
225g soft brown sugar
225g unsalted butter at room temperature
4 medium eggs
200g mincemeat filling (from a jar)
Zest of one large orange
2 tsp cinnamon powder
2 tsp nutmeg powder
200g plain flour
Ingredients for the white chocolate ganache
100g white chocolate
100g double cream
Method to make the cake
Preheat the oven to 170 and keep the middle shelf free for baking. Line and grease a 6" x 9" tray bake tin.
Cream the butter and sugar for about 5 minutes till mixture is light and fluffy.
Add the eggs one by one till well incorporated.
Add the mincemeat and orange zest and mix well.
Sift the flour, cinnamon and nutmeg and add to the wet mixture. Mix well with a wooden spoon till well incorporated.
Add the mixture to the tin and smooth out to level the top off.
Place in the oven and bake for 45 minutes or until the skewer comes out clean.
Leave to cool in the tin for 10 minutes, then take out and leave to cool on a wire rack.
Method to make the ganache
Place the chocolate in the bowl.
Boil the cream and add to the bowl of chocolate.
Stir till everything is well combined.
Once the ganache is cold spread on top of the cooled cake.