#BeMoreAdam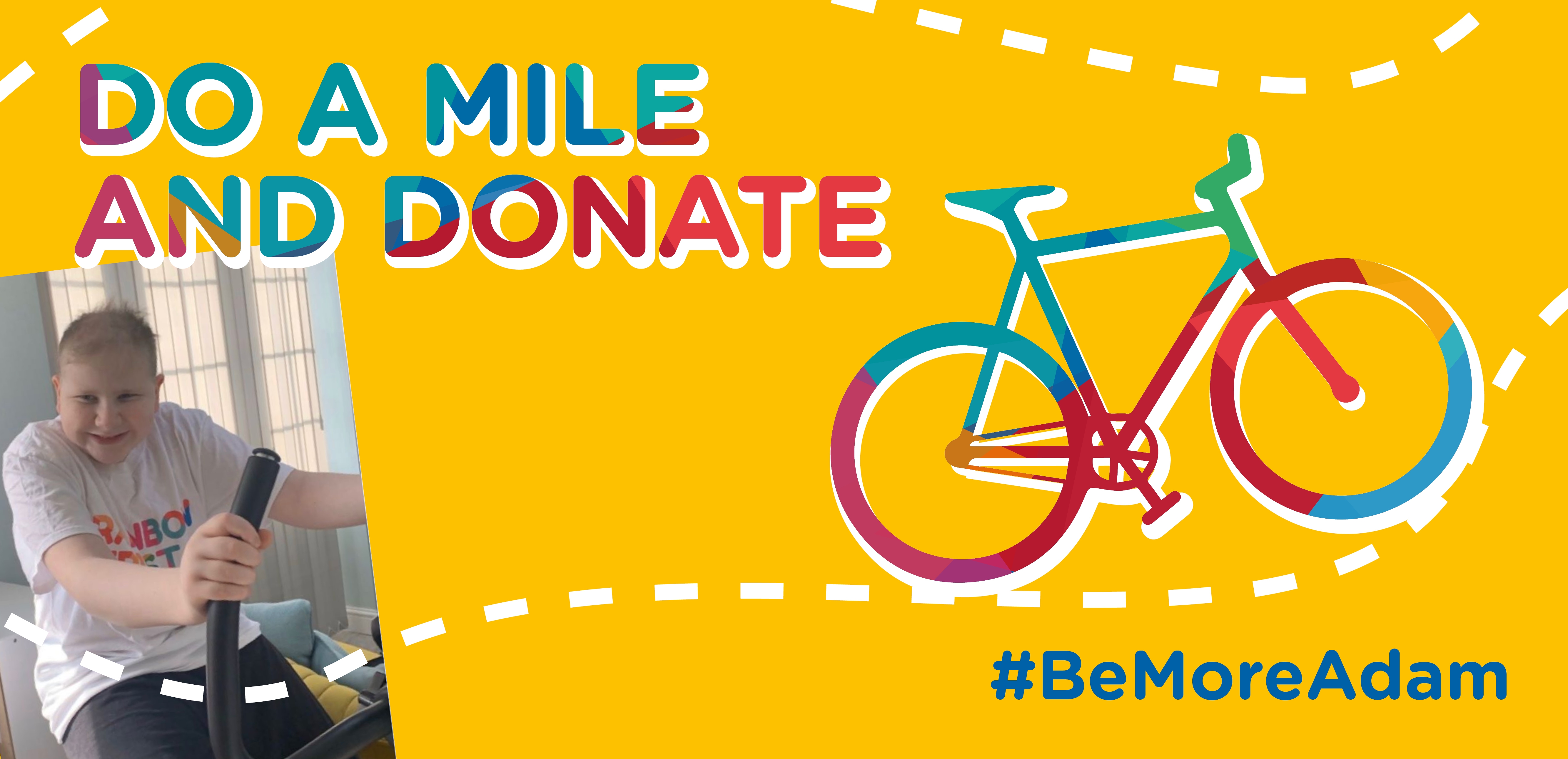 13 year-old Adam, who was supported by Rainbow Trust during treatment for brain and spinal cancer, has taken on a 250 mile virtual fundraising cycle for us to 'visit his Dad', who he is currently unable to see due to isolating to protect his vulnerable health.

But he needs your help!

Adam's Story
Adam decided to embark on a 250 mile virtual cycle from Stockport to London (via Leeds, where his cousin lives) to 'visit his dad', raising awareness and money for Rainbow Trust along the way. This is because, during his cancer treatment, Adam was supported by Rainbow Trust Family Support Worker, Sean (pictured), who visited him in hospital for nearly a year.

This is a big challenge for any 13 year-old, but a huge one for Adam, who still has long-term health issues due to his brain injuries. Adam manages around 2 miles a day towards his challenge, but other days he is too poorly to get on the bike at all. It's not stopping him - but this is where you can help!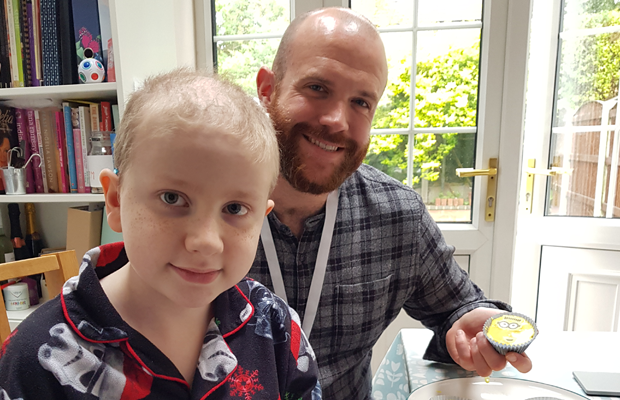 How can you help?
Adam manages around 2 miles a day towards his challenge, but some days he is too ill to cycle at all. This is where you can help! #BeMoreAdam by cycling or running a mile to keep him moving towards London - and his dad.

Do a mile

When you've completed a mile to help Adam get to London, donate what you can on his JustGiving page and leave the message #BeMoreAdam, so that we can count up the miles donated to his challenge.

Donate your mile

You can follow Adam's journey and send good vibes on his Instagram page, or by following the hashtag #BeMoreAdam. This is a huge challenge for him, so your support will really lift spirits and keep the legs pedaling!

Follow Adam's Journey
Join these legends and #BeMoreAdam