Bereavement support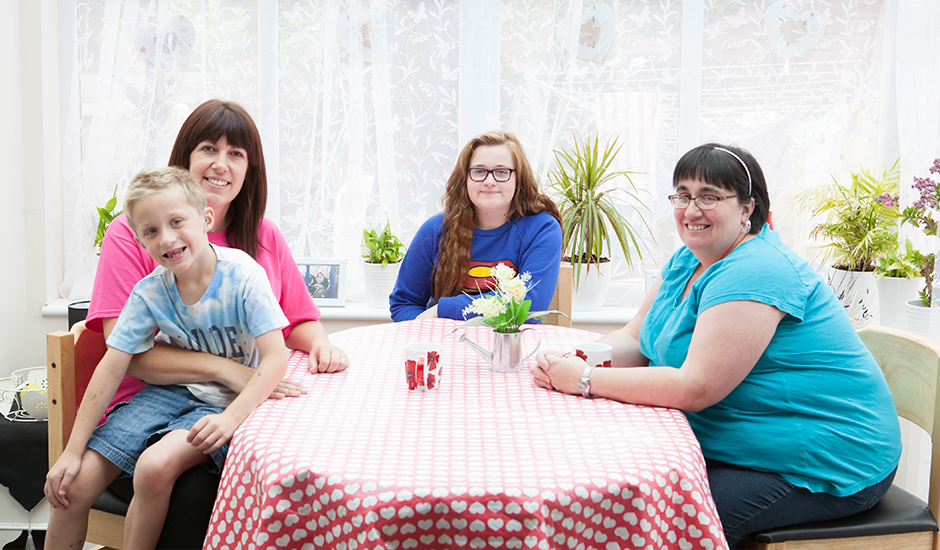 Four-year-old Jack was tragically diagnosed with a brain tumour in 2014. He spent weeks in the hospital and his parents were told that there were little doctors could do for him. This is Maria's story.
When the doctors told us there was little they could do for Jack, we spent time at a local children's hospice where we heard about Rainbow Trust. At that point, I had hit rock bottom and I needed someone to talk to. The hospice staff contacted Rainbow Trust on my behalf and a few hours later, Dawn, a Family Support Worker from Rainbow Trust, called and arranged her first visit.
I was a bit hesitant at first but since Jack's diagnosis, it had been a whirlwind and I needed help. We didn't know what the future held, and I felt we'd need as much support as possible.
Supporting siblings with grief
Dawn visited two or three times a week and, initially, came to play with Liam, Jack's twin brother. I was worried about him as I had spent so much time away from him being in the hospital with Jack. I felt so desperately guilty about leaving him, but Jack needed me more. I couldn't have left him alone in the hospital attached to tubes and machines.
Dawn took Liam out and spent time with him doing things that he enjoyed which gave me a break. Dawn worked hard to make sure Liam was comfortable with what was happening and spent time helping him create a Memory Box in which he has things that remind him of his brother. She was in constant contact with us, on the phone or visiting us.
Continued support for as long as the family need us
Jack died on 1 April. I called Dawn in the morning and she came over and spent the day with us. She came to his funeral and has been with us ever since. It's over a year since Jack died and Dawn has been invaluable. Other charities leave after the child dies but Dawn never left – the hurt will never go away so having Dawn stay with us has been so special to us.
I have three older daughters and Dawn has spent time with each of them talking through whatever they needed. I suffered from depression after Jack died, Dawn could see that I was struggling - we had built up a strong relationship and she knew I was finding life difficult. She told me I needed to get some help. Dawn came to the doctor with me and helped explain how I was feeling and what she had seen of me. It was a relief to have someone like that with me because I wouldn't have done anything about it, I would have carried on regardless.
Having someone like Dawn, a Rainbow Trust Family Support Worker, gives you that normality – somebody you can talk to, listen to and who can offer some guidance. Sometimes you can't say things to your partner or your children and some things you just don't know if you're doing right.
I dread to think where we'd have been without her. I honestly don't think we'd all be together as a family if she hadn't been with us. She helped us stay together, she helped ease the tension that built up around us in our grief. Dawn was there for each and every one of us.
You may also like
We have eight Family Support Teams around the country from Durham to Southampton.

Where we support

Read how other families who have a child with a life threatening or terminal illness get support from Rainbow Trust Children's Charity.

Family Stories