Thanks to you we raised a record £4.65m this year to help families when they need it most. Whether you jumped out of a plane, ran a marathon, dropped your loose change in a collecting tin, or set up a monthly direct debit, you made a huge difference to us and the families we support. We exist because of you. Thank you.
"We raised £700 for Rainbow Trust as we have had a lot of help from them for our ill son and his brothers and sisters. They are a big help simply because they are always there for us, whatever our need is at the time. They are tailor made for not only our family, but for the many others that need them." Amberley Kemish, McKenzie's mum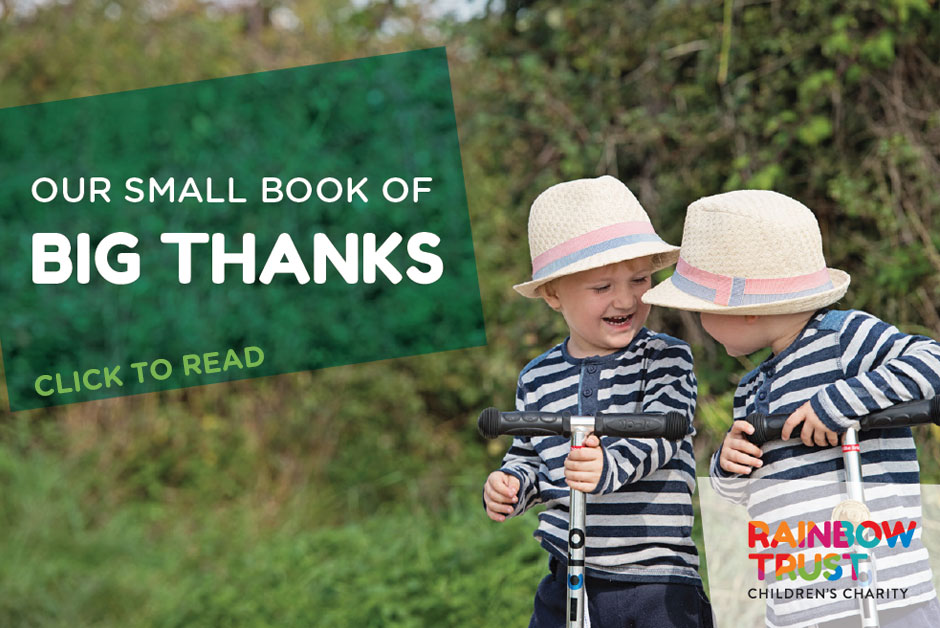 Thank you corporates
Vital support from companies enables us to reach more families. We were thrilled to be selected by staff at Deutsche Bank as their Charity of the Year. By July their dedication and enthusiasm had raised £170,000.
During the year, staff from finance company, Lombard, volunteered their time to make toys and GR Wrights and Sons Ltd sponsored our Big Hour campaign for the third year running. Hanover Dairies cycled coast to coast raising £17,000, CIBC World markets welcomed us to Miracle Day and Trafigura dug deep to donate £104,614.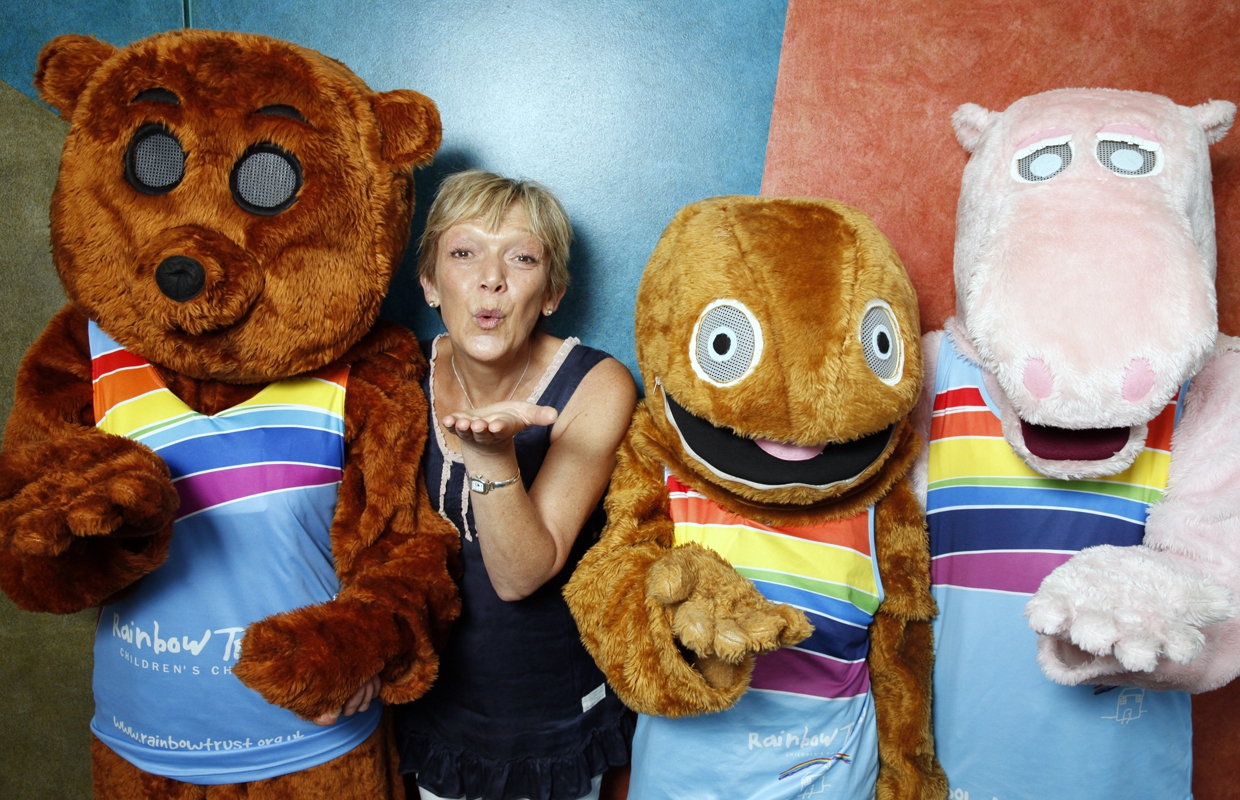 Thank you eventers
Our events were as popular as ever, with our runners raising a total of £223,738 at events all over the country, including the Brighton and Virgin London marathons. Hard-working committees, supporters and volunteers helped us raise £50,000 at our glamorous Trust in Fashion show at the Savoy Hotel in London, and a fantastic £246,000 at the Corks and Couture event in the evening.
This was also the year of our very first Candle Light Walk with over 100 supporters joining us for a magical walk through the beautiful Denbies Vineyard.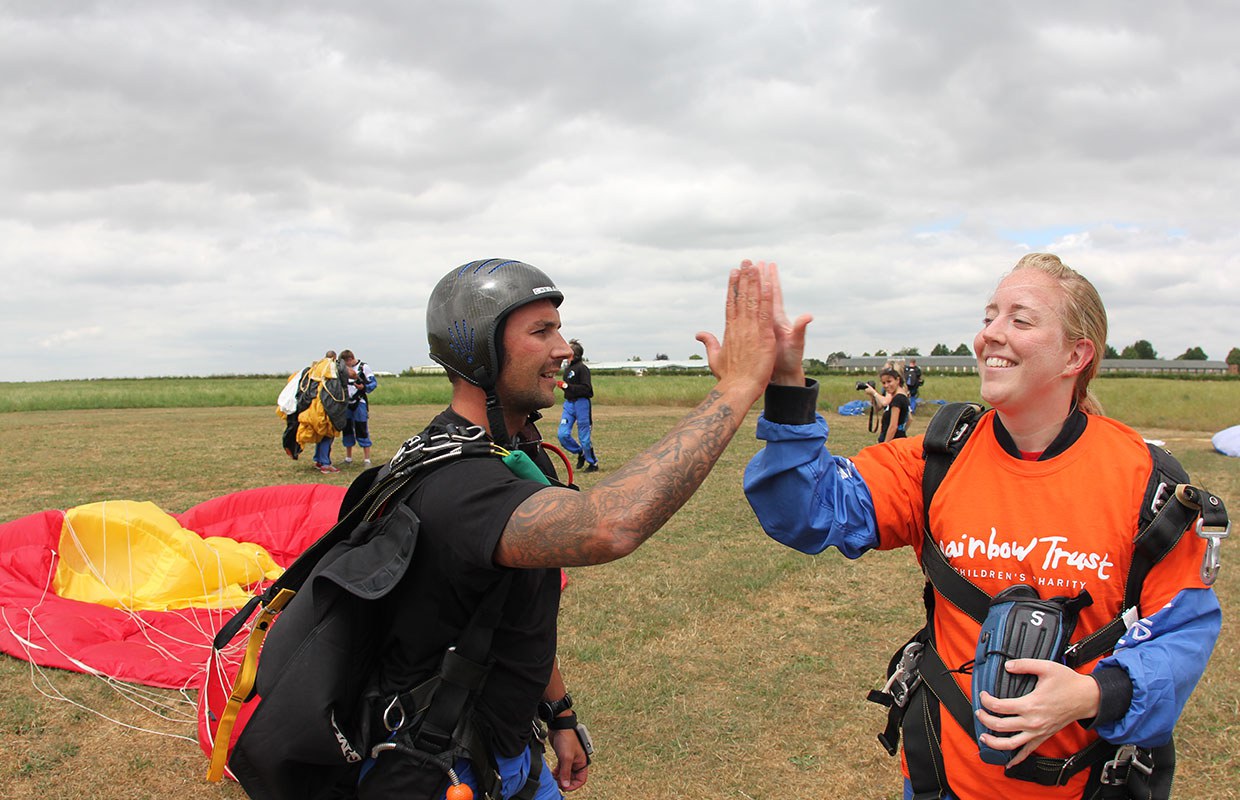 Thank you individuals
This year thousands of donors made regular gifts and supported our appeals. Many individuals also made extraordinary efforts, including actor Bertie Portal who took on the Marathon des Sables raising an amazing £78,608, a determined Chris Waddington who walked from Everton to Manchester.
Our amazing Friends Groups in Hampshire and Essex helped us achieve our goals and ambition to support more families.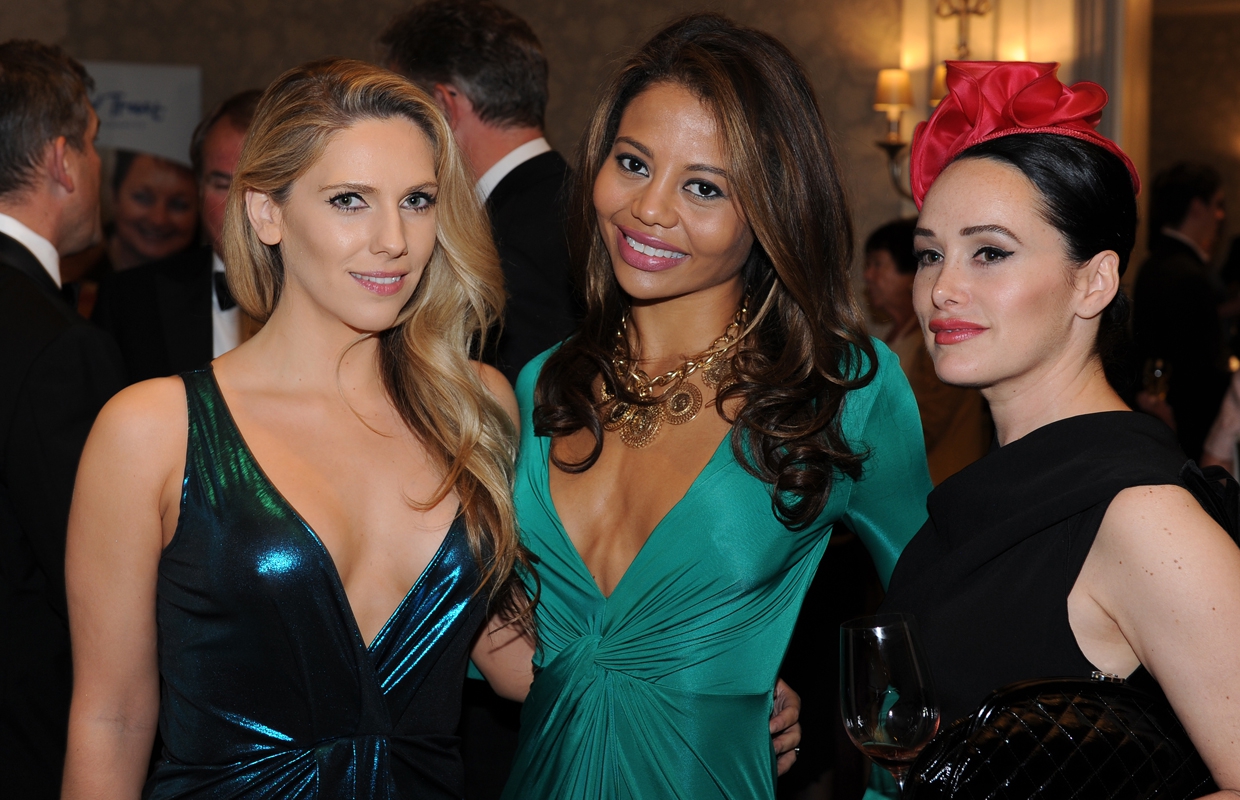 Thank you trusts
​The support we receive from foundations and grant-giving trusts is vital. This year we received major donations from Oak Foundation, Openwork Foundation and The Ingram Trust enabling us to fund Family Support Workers across the country.
BBC Children in Need continued to be committed to funding a Family Support Worker in the Manchester area. We were also generously supported by The Fidelity UK Foundation, The Light Fund Company and The Sobell Foundation.