What is the Great Rainbow Bake?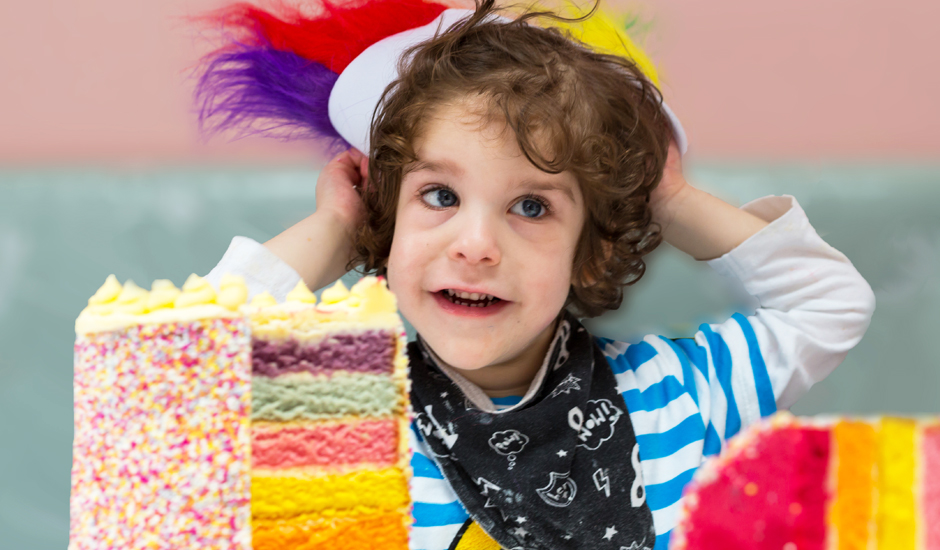 While we all love cake, we love the time making it together a whole lot more and we want as many people across the UK to join us in celebrating quality time spent together and help raise money for families caring for a seriously ill child.

We're really excited! Our Great Rainbow Bake is getting bigger and messier than ever before and everyone can take part - whether you're a star baker, complete beginner or simply want to have some fun with the kids.
Why are we doing it?
Because life doesn't always go to plan. When serious illness affects a child, family life is turned upside down and time becomes more precious than ever. Rainbow Trust pairs each family with a dedicated expert Family Support Worker to help them face and make the most of each new day. Our Family Support Workers are there for the whole family to help with whatever they need so that they don't have to manage alone.
So get silly, get messy, get baking!
No need to worry about flour in hair, dough on faces or colouring on fingertips, simply create your rainbow bake and share your pictures with us using #GreatRainbowBake #BakeItMessy #MessyMoments.
With your help, we can reach more families who urgently need our support.