Making the most of 2020
My name is Anna, I am 22-years-old and a qualified paediatric nurse working in Greater Manchester.
Growing up I was always inspired to become a nurse and because I enjoy working alongside and caring for children I specialised in paediatrics. Motivated and driven towards my dream job I worked exceptionally hard throughout my studies at the University of Manchester balancing theory work, placement hours and working part time as a dance teacher, and throughout the summer months I was a team leader delivering the NCS programme to high school leavers.
Throughout my training I worked in a variety of different medical settings in the community and hospital which helped me to progress in developing my knowledge, skills and confidence in caring for babies/children with different conditions.
As part of my training, I decided to travel to Cambodia to complete my elective placement working on the children's ward for six weeks which was such an amazing experience.
Working throughout the global pandemic has been a surreal experience and very daunting on the ward but I have felt very supported and grateful for the NHS and key workers.
Seeing the devastating effect COVID-19 has had on the world I wanted to do something positive this year and help others, which I why I decided to participate in a sponsored skydive for Rainbow Trust Children's Charity.
I have always wanted to do a skydive but being so focused on my work I never found the time to organise it, however during lockdown I carried out some research and stumbled across the charity and was amazed at the work they do for these families struggling to cope caring for a child with a life-threatening illness.
During the planning for the skydive I was very excited creating posters, collection buckets for work and even contacted the local newspaper which published my article to promote my fundraising.
The charity have been so supportive sharing my fundraising event on social media and sent me a t-shirt in the post which I will be wearing on the jump day! Even though I will be nervous I am feeling positive and I know it will be worth it to make a small but meaningful difference for these families.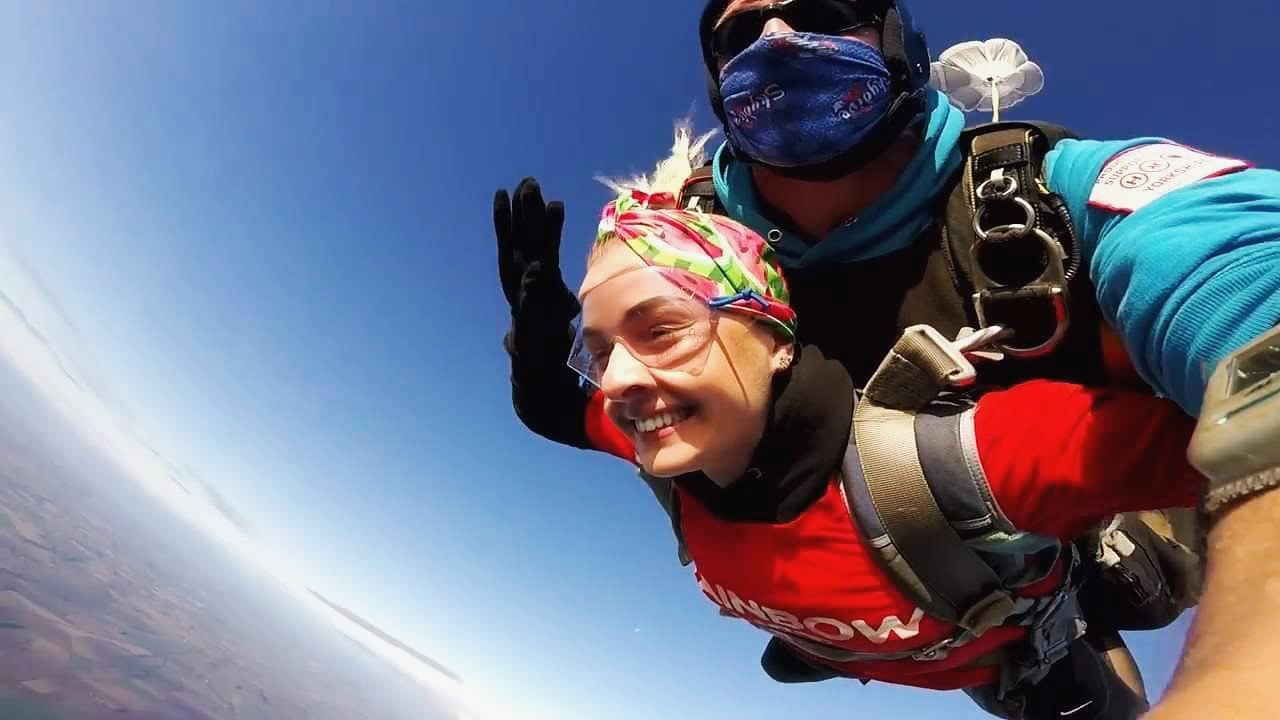 Anna completed her skydive!
She said: "Wow! Such an incredible experience, so proud of myself and grateful for everybody who has fundraised towards my skydive."
We would like to say a huge thank you to Anna who raised £1,000 for Rainbow Trust.