Meet Sammy, aged nine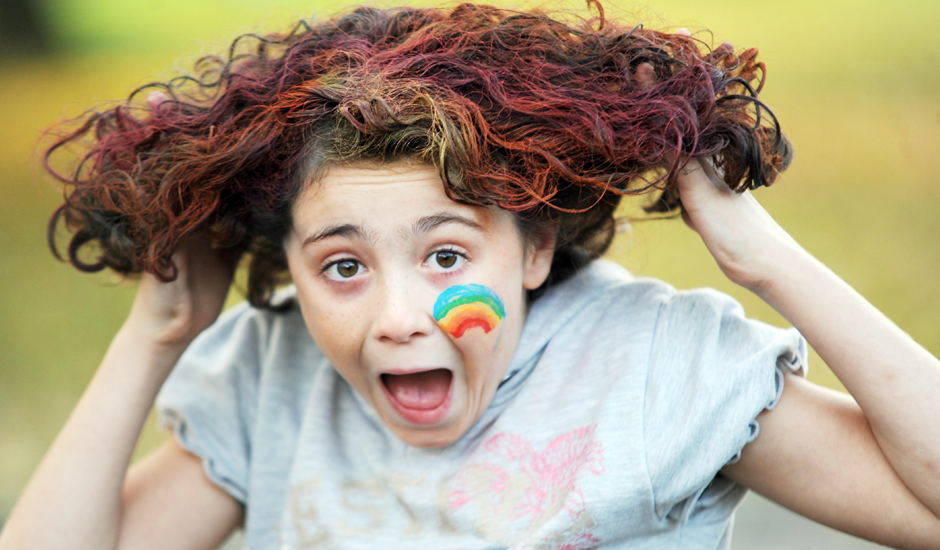 On Saturday 5 December 2015, Sammy, aged nine, shaved off her hair in an incredibly brave attempt to raise much needed funds for Rainbow Trust. Sammy planned her fundraiser with a little help from her mum, and had initially heard about Rainbow Trust after doing a search online, for children's charities. She was so inspired by the videos and stories of the families that Rainbow Trust helps, and the difference that our support makes at what can be a really difficult time, that she decided to do whatever she could to help.
"If I ever got really sick, I would like to have people like you, to help my family."
This was the first time Sammy had attempted a charity fundraiser, and she set her sights high, hoping to raise £2,000 for Rainbow Trust. At last count, Sammy had raised £1,903.84 – what an inspiration!
Aside from the main event (the brave head shave), Sammy asked people to sort and donate old toys, books and teddies which she could use for a table-top sale. She also collected money from people shopping in Accrington, her home town, when asking for sponsorship for her head shave in aid of Rainbow Trust. Sammy's local church let her collect at their Christ tingle service, and finally, she also organised a fundraising event with her mum, at the Arthur Wilson centre in Clayton. Sammy and her mother had a massive raffle and tombola, face painting, hair colouring with hair chalk and spray, and sold lots of cakes and pre-loved toys. Sammy asked six of her friends to cut off her pigtails for her, which they did, and the rest of her hair was shaved to a number one!
Sammy shared with us that she had a lot of fun day on the day, although she was initially a little nervous, and says the support she received from Rainbow Trust Regional Fundraiser, Tova, has been great. Tova was there if Sammy needed anything, as her mum could message or email her. She also came along to the fundraising event to support her.
We think Sammy is a huge inspiration, and would like to thank her, on behalf of all of the families we support.
Inspired by Sammy? See how you can get involved and be a hero.
Photo credit: Lancashire Telegraph