Meet Matthew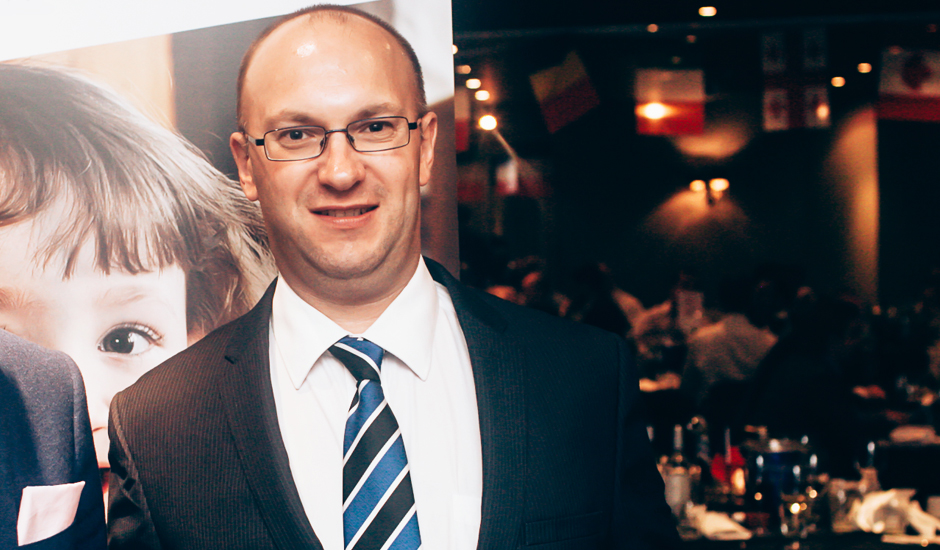 Matthew and his family are supported by Rainbow Trust. His eldest daughter, Emily, has a degenerative illness called MPAN which affects her mobility and cognitive skills, causing loss of sight and regular choking episodes. After having amazing support from their Rainbow Trust Family Support Worker Jayne, Matthew wanted to give something back and decided this would be the year he'd run the Bath Half Marathon with his sister.
"I'm always keen to give something back so when I heard that Rainbow Trust had places in the event, it was an easy decision to make."
It has long been an ambition of mine to run the Bath Half as I grew up in the city, but I have never taken on a challenge like this before – I'm sure it would have been much easier 10 years ago! My fundraising target is £200, but I will aim to raise as much as I can. With my little sister Kimberley joining me it has split our fundraising potential, but I have different circles of friends and colleagues who I hope will give generously. I carry my sponsorship form with me at all times!
Training hard
My training began in November and I was smoothly up to regular 6km runs, corresponding a training plan with my own busy work schedule and finding time to run as much as I could. I got ill at the end of November and that took me off the road for a month, but I restarted training in January, (running 6km at 8am on New Year's day!), so I'm now back on track and sure I'll be raring to go on 13 March!
Message from Emily's auntie
When Matt told me that he'd signed up, I knew that I just had to join him. As a working mum it's a constant juggling act and finding time to keep fit is difficult, but by doing this I have given myself a clear goal to achieve something amazing – get into shape whilst raising money for a great charity.
"My brother and his family are on the front line with Emily's illness."
Emily is the sweetness, kindest girl you could meet and she faces her illness with such strength, always smiling. Matt has told us of the help and support that Jayne brings the family and I am truly proud to be running for Rainbow Trust.
Crossing the finish line
The support we continue to receive from Rainbow Trust is second to none.
"Many brilliant health and community professionals are now involved in Emily's life, but Jayne is the only one we can truly call a friend."
Crossing the finish line seems a long way off, but when I do, I think I'll feel a mixture of amazement, relief and pride at having achieved something so worthwhile, for myself and for this brilliant charity. With this and the proposed fundraiser for Emily's 18th that we're planning for April, I would hope that we can raise £800 - £1000 over the two events.
Inspired by Matthew and Kimberley? See how you can get involved and be a hero.
You may also like
James joined our team of 53 runners and ran the Virgin Money London Marathon for his daughter, Evie.

READ MORE

"If I ever got really sick, I would like to have people like you, to help my family."

READ MORE