Kick off your FIFA World Cup fundraising
Get into the spirit of the game with our World Cup fundraising ideas! From sweepstakes to wear your kit to work day, we share our top tips to get your friends, family and colleagues involved.
World Cup Sweepstake
Download our World Cup Sweepstake kit and get each of your colleagues to pay £2 to pick a country. The person with the winning team gets half of the funds, the rest is donated to Rainbow Trust to support families with a seriously ill child.
DOWNLOAD NOW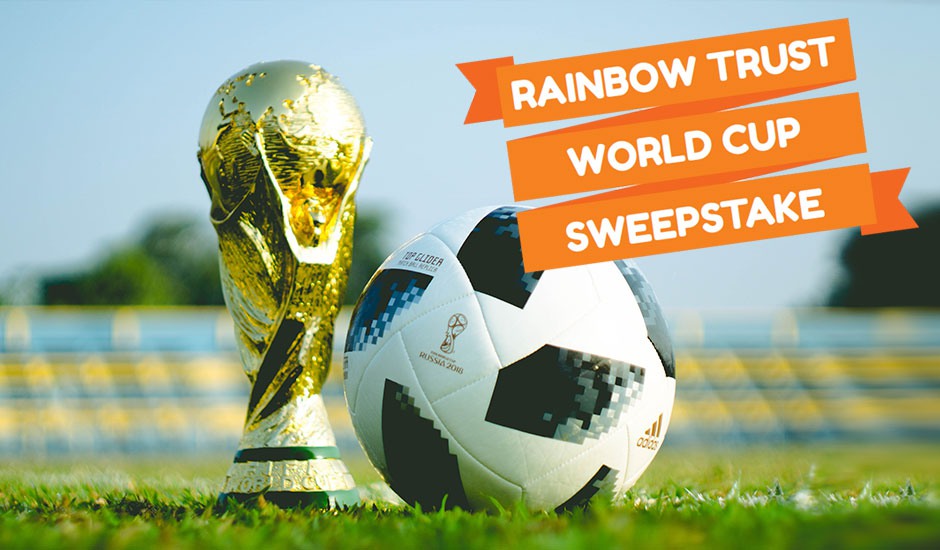 Other ways to get involved
Get competitive!

Whether you show off how many keepy-uppys you can do, have a header competition or penalty shootout. Charge your competitors a small donation per turn – the winner gets a prize of your choice!

Hold a friendly football match

Whether you host an inter-company football game or gather together your local teams, get spectators to make a donation or get the rival team pay a forfeit if they lose.

World Cup screening

Organise a World Cup screening in your workplace, at school or down your local and ask for an entry donation to watch.

Wear your kit to work day

Donate £3 to Rainbow Trust and wear your team's shirt to work for the day.
Are you ready?
​If you are interested in holding your own sporting event and raising funds for seriously ill children and their families, get in touch and tell us more!
Been part of your own footie fundraiser? Pay in your fundraising here.