Super David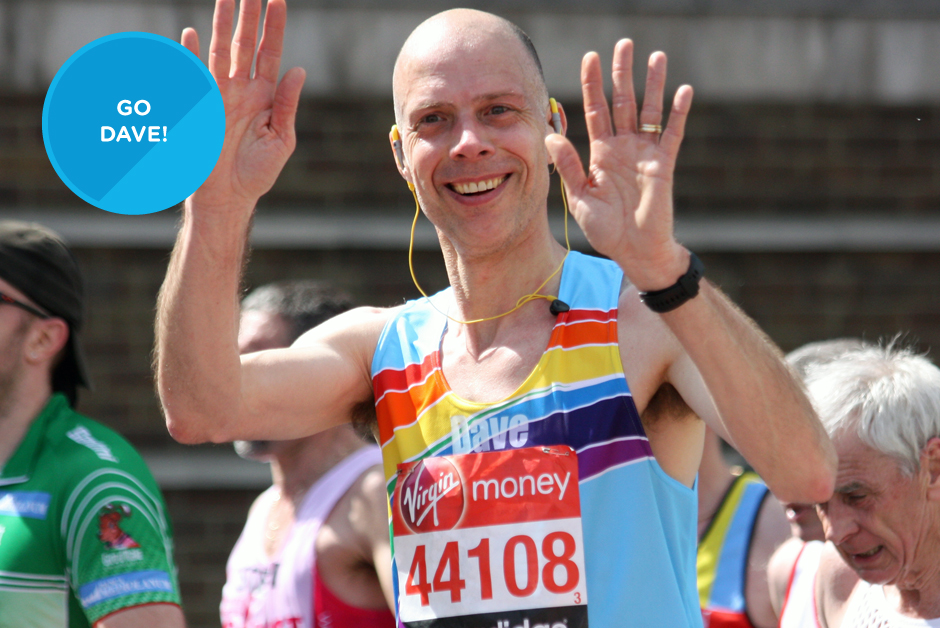 My daughter, Eloise
46-year-old David Kennard took on the challenge of completing the Brighton, London and Milton Keynes marathons, on three consecutive weekends. David raised money for Rainbow Trust, who helped his family through the death of his daughter, Eloise. David first heard about Rainbow Trust in 1997 when his daughter Eloise was diagnosed with a terminal illness. David, from Harrow, said: "My wife went into labour 10 weeks early and our twin baby girls were born premature, Eloise weighing in at just 1b 10oz and Naomi 2lb 5oz."
At the time Naomi seemed the most sick of the two, suffering from a stomach infection. However, at one week old Eloise became seriously ill and was rushed to hospital where she was diagnosed with Necrotising Enterocolitis - a disease that affects the intestines. She had many operations, each one removing more and more of her intestines, and suffered two brain haemorrhages from all the operations, medication and treatments. It got to a stage where we just thought, enough is enough, no more. Eloise's condition was terminal and we just wanted to take her home and look after her as much as we could, rather than see her spend her whole, short life in hospital."
Support from Rainbow Trust Family Support Worker Christina
During this time David describes Rainbow Trust's support as a 'God send'. The hospital recommended Rainbow Trust and David, his wife and daughters soon met Christina from the Surrey care team. Christina visited the family once or twice a week overnight and watched over Eloise and her twin sister Naomi while their parents got some much needed sleep.
In September 1997, when she was 15 months old, Eloise died at home. David said: "I was trying to hold down a full time job and Eloise needed our constant attention. We learnt how to administer her medication and the complicated process of feeding her, but she needed care through the night. Just by enabling us to get a few nights rest a week, Christina's help was immeasurable."
Running in memory of my daughter
When David turned 40, he signed up for his first marathon in aid of Rainbow Trust, and in memory of Eloise, as a way to fundraise for the charity which had provided much needed emotional and practical support to his family. This year, 2015, will be David's tenth London Marathon for Rainbow Trust.
Cake sales, car washes and race nights…
The family has also organised many fundraising events including cake sales, car washes, arranging horse racing nights and golf days,helping spread awareness of Rainbow Trust's work.
David and his family have raised over £25,000 for Rainbow Trust – enough to cover over five continuous months of support for a family in need.
Each year David tries to come up with new challenges to keep the money coming in for Rainbow Trust aiming to raise £2k a year and said: "I've asked my friends and family for support so many times over the last seven years that I'm sure they must be getting tired of me! But I just keep plodding away, trying to come up with ideas and new challenges to inspire their continued support so the money doesn't dry up."