Iris's Forever There Tribute Fund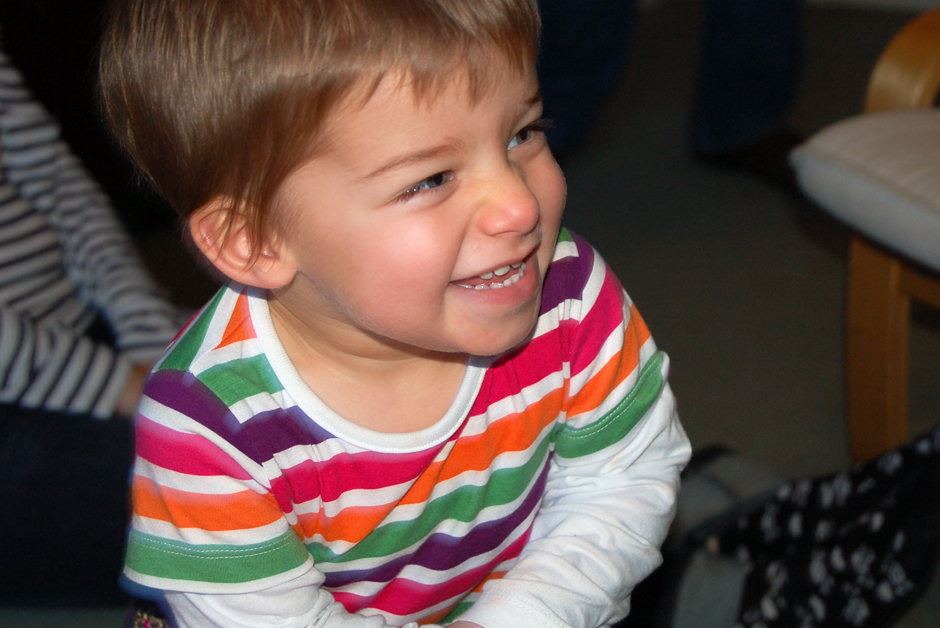 We will always miss Iris and will keep her memory alive
Iris was seven months old when she was diagnosed with a tumor on her liver. Despite surgery and a gruelling regime of chemotherapy, Iris died on 10 October 2010, aged two and a half. Adam, Iris's dad shares his story.
"The routine of hospital, chemotherapy, home, blood tests, transfusions, infections and hospitalisation becomes worryingly normal. Initially, we did not own a car, so I signed up to a car club. We couldn't take a child with a compromised immune system on the train. Life was tough and financially it hit us hard. Kate, Iris's Mum hadn't been home for a month. Thankfully, we were introduced to Rainbow Trust.
Family Support Workers Mary and Mandy became an indispensable part of our lives. I did not have to worry about getting Iris to hospital any more. Most importantly, Iris loved them. When the very worst was confirmed, and we were told our little girl was going die, Mary and Mandy were astonishing in their care, compassion and hard work.
"Rainbow Trust gave us time"
Rainbow Trust played such an important part in our lives - they gave us time – we had more time to enjoy our daughter as we did not have to sweat the small stuff. Mary and Mandy were totally reliable, always available to talk and enabled us to focus on what was what truly important. With the passage of time we've added to our family. Grace is 16 months old and like her sister incredibly beautiful and possibly the brightest child I've ever met.
"We will always miss Iris"
We will always miss Iris, she is forever in our thoughts. We chose to set up a Forever There Tribute Fund for Iris to thank Rainbow Trust for all their support and so friends and family could enjoy keeping her memory alive. As keen sports enthusiasts, we enjoy a challenge and have completed between us the Tuscany and London to Paris cycle rides, Gold Challenge, Great North Run and Swim, Adidas 5k and Coast to Coast to help grow Iris's fund.
A link forever
"By having Iris's fund, our family will always have a special link to Rainbow Trust. I hope you will choose to set one up for your loved one too and help Rainbow Trust support other families like mine. Thank you. "