Albert's legacy for children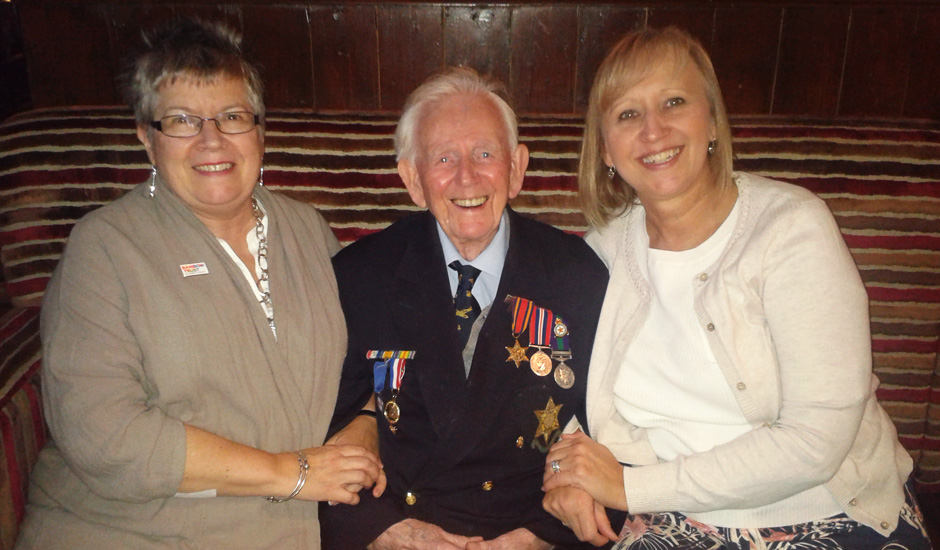 It was 23 years ago that Albert Bennett first heard of Rainbow Trust Children's Charity. He and his wife Betty were watching Hearts of Gold on BBC1. They listened to Rainbow Trust's founder, Bernadette Cleary, talking about the charity she set up at her kitchen table back in 1986.
Albert and Betty were both so moved by the interview that they called us the very next day, offering to help us raise funds.
Albert chose to give talks about his time in the RAF, asking for a donation to Rainbow Trust in lieu of his speaker's fee. His talks to community groups and schools reached thousands with news of Rainbow Trust's support for families.
He raised more than £6,000 to support the families helped by Rainbow Trust, not only through his talks, but later through sales from his book 'Spitfires Over Burma'.
Albert died peacefully at home in 2016, just two weeks shy of his 102nd birthday. He is greatly missed by our staff, who got to know him very well during his years of enthusiastic support.
Albert was a tireless advocate of Rainbow Trust. His kind decision to donate a percentage of his estate to Rainbow Trust will provide support for over 40 families for a whole year.
Every gift in a will to Rainbow Trust improves the lives of those caring for a life-threatened or terminally ill child, giving families time together when it's most precious of all.
Read more about how to leave a gift to Rainbow Trust in your will.