A message from Zillah and Mark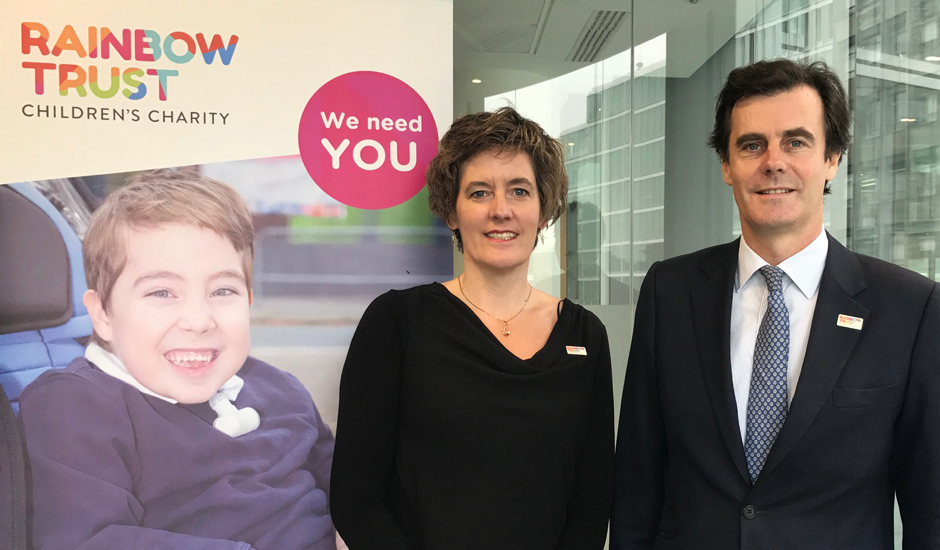 Introduction from Mark Cunningham, Chairman and Zillah Bingley, CEO
This impact report showcases highlights from across 2018/19. It shows the impact our service has on thousands of families' lives and celebrates the generous and tireless contributions of our supporters and volunteers.
We were proud to support 727 new families.
The number of new families who turn to Rainbow Trust is increasing, demonstrating the growing need for and awareness of our high-quality trusted service. Through continued effective management of family caseloads and the increased number of hours volunteers spent supporting families alongside our Family Support Workers, we were able to prioritise those in greatest need.
Our campaigning and policy work was extensive.
We launched a comprehensive report See us, Hear us, Notice us about the importance of supporting siblings of seriously ill children. With the help of our generous supporters, we have given more families at breaking point more time to cope, raising £4.6m across the year.
We retained our position in The Sunday Times Top 100 Best Not-For-Profit
Organisations to Work For in the UK.
We retained our position as a top 100 not-for-profit employer, reflecting the continued importance of our people to our strategy and their pride in, and passion for, the services we deliver.
Thanks to our 375 volunteers.
Thanks to our 375 volunteers and their vast contribution to our care, fundraising, engagement, and support services, we saw a 15% increase in volunteer hours directly supporting families.