A message from Zillah and Mark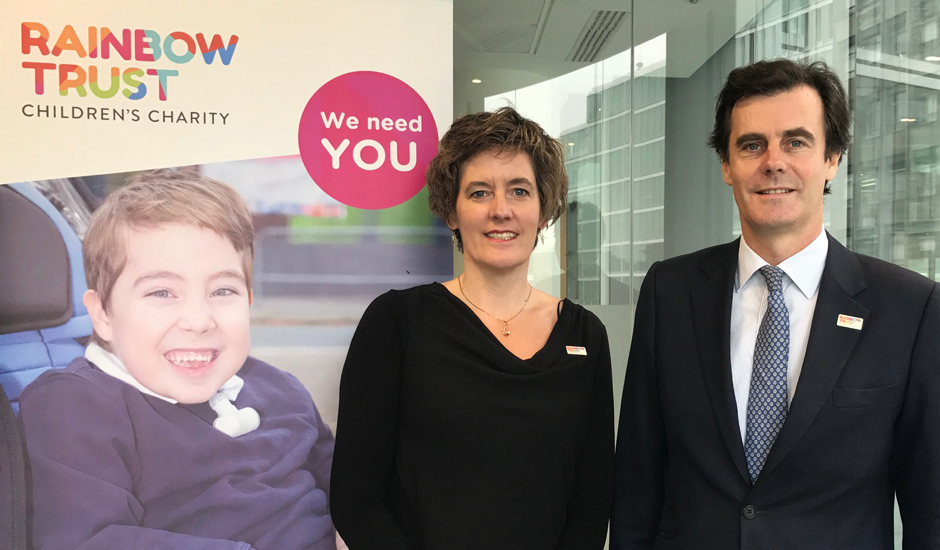 Introduction from Mark Cunningham, Chairman and Zillah Bingley, CEO
Welcome to our Impact Report showcasing highlights from the financial year July 2019 to June 2020.
As well as demonstrating how our service has improved multiple aspects of childrens' and families' lives across the country, it celebrates the generous contributions of all our wonderful supporters and volunteers.

This has been a year like no other. In March, almost overnight, our lives changed. The lives of the families Rainbow Trust supports changed dramatically as their already uncertain lives were made even worse by a global pandemic. The way we delivered our service had to change too, to ensure we could still provide support to those families who needed it more than ever before.
We are proud to have:
quickly adapted and innovated our service so that families could continue to receive the support
they needed from the start of the COVID-19 pandemic continued to highlight the issues faced by families we support
through extensive campaigning and policy work, including our Parents Matter report about mental health
increased volunteering hours directly supporting families by 11%, offering a broader scope of support
maintained a stable financial position in a tough and unprecedented economic situation, thanks to the help of our generous supporters and emergency appeal donors.