Thank you Invesco
Invesco employees have raised over £40,000 this year which has helped families like Juliana's. When she was just one, Juliana was diagnosed with a tumour in her kidney.
Rainbow Trust Family Support Worker, Luci, supported terrified Juliana and her traumatised parents and sibling, through their journey to recovery.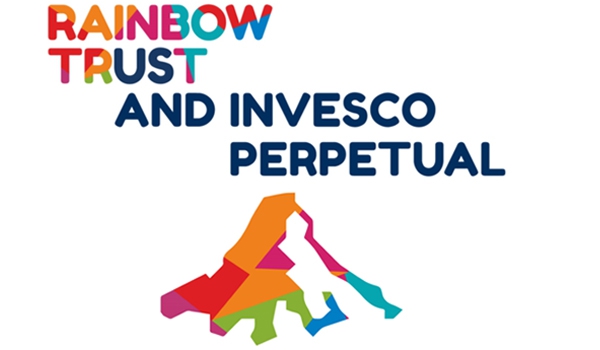 Three reasons to vote for Rainbow Trust
Your vote means that together, we can be there for seriously ill children and their families, who so desperately need our support at home and in hospital.

Your vote will allow Luci to continue to support and make a difference to 25 more sick children like Juliana, 50 anxious parents and 60 scared siblings.

Invesco fundraising this year has helped families like Juliana's. Your vote again, can make sure we can be there for more families when they need us.
The Invesco and Rainbow Trust partnership
Watch this video made by a Family Support Worker showing 1 second clips taken every day over the Summer.

WATCH NOW

Get closer to your charity of the year. We have plenty of great opportunities for you to get involved and volunteer!

TAKE A LOOK

Take part in one of the fantastic events in our calendar. Check them out and find your perfect challenge.

TAKE PART
Message from our Founder, Bernadette Cleary OBE
"Dear Invesco employees,

Thirty years ago I had a vision, that one day, every family with a seriously ill child who needed support would have access to a Rainbow Trust Family Support Worker. Your vote, could win us a partnership with Invesco and take us closer to achieving our vision than ever before. From diagnosis, through treatment and beyond, whenever, wherever and however it's needed, Rainbow Trust is there. Please use your vote to help families that so desperately need support."